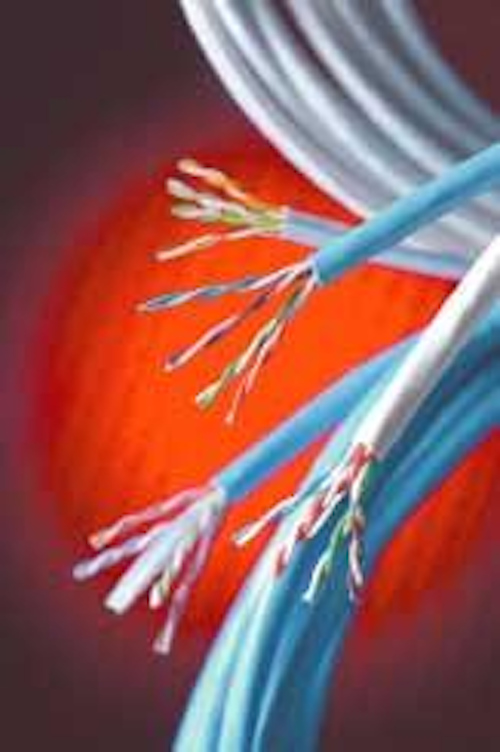 General Cable (www.generalcable .com) and Molex Premise Networks (www.molexpn.com) are launching a strategic partnership to make enhanced Category 5e and 6 solutions.
"Both our companies design and develop high-quality products, and the combination of General Cable wire and cable products and our connectivity products allow us to offer customers a high performance solution with impressive channel performance and high reliability," says Randy Mortensen, president Americas of Molex Premise Networks, based in Lisle, IL.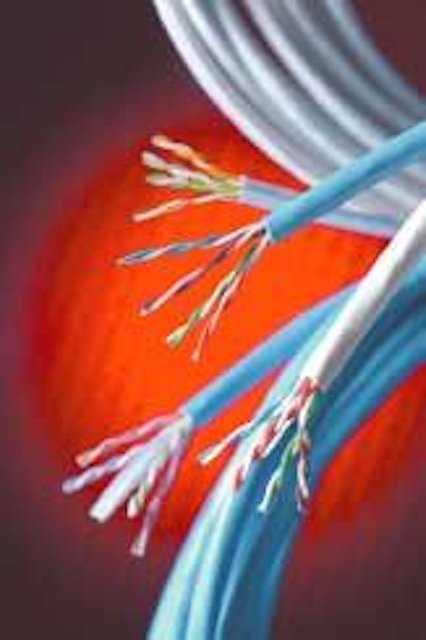 Click here to enlarge image
Paul Ratcliffe, product manager for General Cable, based in Highland Heights, KY, says the joint partnership will bring to the networking marketplace a cabling solution with performance guarantees that will anticipate future recognized standards while meeting ANSI/TIA/EIA- 568-B specifications and ISO/IEC 11801 standards.
"This will bring on a line of enhanced cables that we believe is the strongest and best performing in the market," says Ratcliffe. "Together, we will produce a system or solution that has good performance."
Ratcliffe says Molex will manufacture the connectivity components while General Cable provides the cable. The as-yet unnamed solution will be backed up by a 25-year link and channel warranty.
General Cable also has partnerships with Hubble Premise Wiring, Leviton Voice & Data Division, Panduit Network Connectivity Group, The Siemon Company and Ortronics. But Ratcliffe says General Cable decided to also partner with Molex because of the "depth and strengths" of its products.
The partnership is still in its infancy stages. "We are talking to end users and trying to get our systems specified," says Ratcliffe. "We have relationships with multiple connectivity manufacturers, and we've added Molex to allow end users and contractors another alternative."
General Cable and Molex Premise Networks now offer cabling solutions to meet an end user's network requirements ranging from high-end Category 5e and Category 6 infrastructures to optimized optical-fiber technology and intelligent patching systems.
General Cable manufactures copper, aluminum and optical-fiber wire and cable products for the communications, energy, industrial and specialty markets. Molex Premise Networks manufactures electronic, electrical and optical-fiber interconnection products and systems, switches and application tooling.