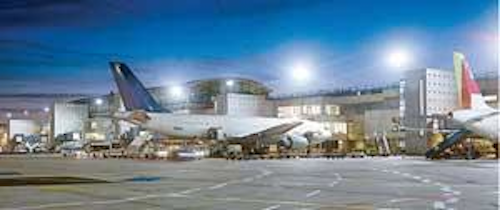 German installation companies are using Daetwyler (www.daetwyler-cables.com) cables and professional services in ongoing new building and cabling expansion projects at Frankfurt Airport, one of the largest hubs in Europe.
Terminal 2 has been equipped with an application-neutral cabling solution of copper and fiber, including Unilan Category 6A and OM3 fiber-opticcables with singlemode and multimode fibers. High-speed data networkingcables from Daetwyler have been installed in the connecting corridor between departure lounges C and D, in the cargo area for the A310 aircraft, in the airport hotel, and most recently inseveral parking garages. Applications include office communications; connections for counter, display, and card-reading devices; access control; and traffic management.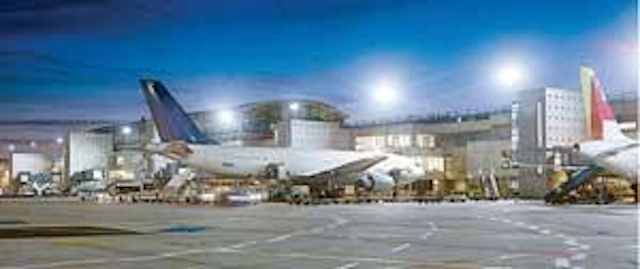 Cabling solutions from Daetwyler are being used throughout upgrades and new construction at Germany's Frankfurt Airport. One of the company's biggest tasks was recabling the A310 aircraft maintenance hangar.
Click here to enlarge image
To ensure that all electrical fire protection equipment will function reliably in the event of an emergency, solutions provided by Daetwyler have included halogen-free ceramic cables with functional integrity, as well as tested connection, support, and mounting components.
After supplying cable for rewiring of the A310 maintenance hangar, Daetwyler is now providing installation firms with: systems for Hall C in Terminal 1; fire prevention enhancement solutions in Terminal 2; connectivity between the two terminals; cabling expansion in various parking garages; and connectivity solutions for the new Gateway Gardens neighborhood. In addition, the company is providing training and consulting services to installers on-site.
Altdorf, Switzerland-based Daetwyler Cables is a provider of high-quality systems solutions and services for electrical building infrastructure. The company's focus is on data networks, safety cabing systems, building automation, and elevator cable systems.