Enhanced indoor/outdoor

Click here to enlarge image
Suited for harsh applications and installations requiring increased performance, Indoor/Outdoor Breakout Cables feature a UV and fungal-resistant semi-pressure extrudedouter jacket. Individual subunits measure2.5 mm designed for simplified field termination, and use water-blocking aramid to further protect the tight-buffered fiber. These breakoutcables were recentlyapproved by the Mining Safety andHealth Administration (MSHA).
AFL TELECOMMUNICATIONS
www.afltele.com
Video/data multiplexer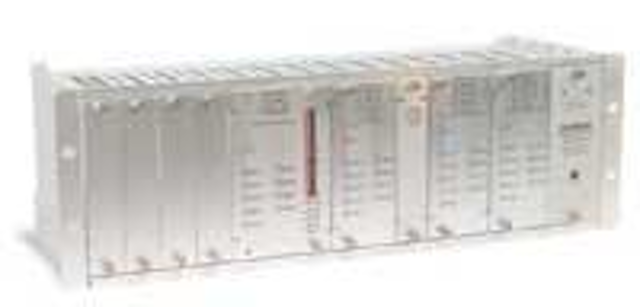 Click here to enlarge image
The F32V8DT/R(M)(S)1 32-channeldigital fiber-optic video and data multiplexer transmitters and receivers are designed for security installations. They support 32 channels of high-qualityvideo, with eight channels of bi-directional serial data. Models are available for use over multimode or single-mode. Units offer 10-Bit RS250C short-haul quality video performance, and have the capability to transport video as far as 20 km between locations.
COMNET
www.comnet.net
Short-stand raised floor

Click here to enlarge image
The Flextray F.A.S.T System for raised floor environments now includes two shorter stands—a 4" tall non-adjustable version, and a 6" to 8" height-adjustable version. Both stands are available in standard 12" and 20" widths. The lower height stands are designed for shallow raised floors typically found in commercialoffice spaces, and for retrofit projects. The solutions are compatible with the F.A.S.T. System's taller stands and cantileverpieces. All F.A.S.T. Systems feature a completely tool-less assembly.
COOPER B-LINE
www.cooperbline.com
Small job printer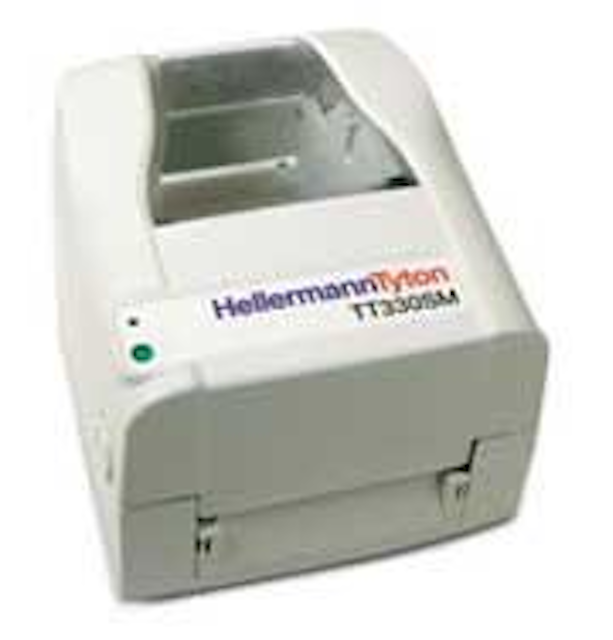 Click here to enlarge image
The TT330SM thermal transfer label printer is designed for low to medium volume use. According to the company,the Ethernet-ready device produces high-quality print and provides a lowerror-waste ratio.
HELLERMANNTYTON
www.hellermann.tyton.com
Backless panel mount, UPS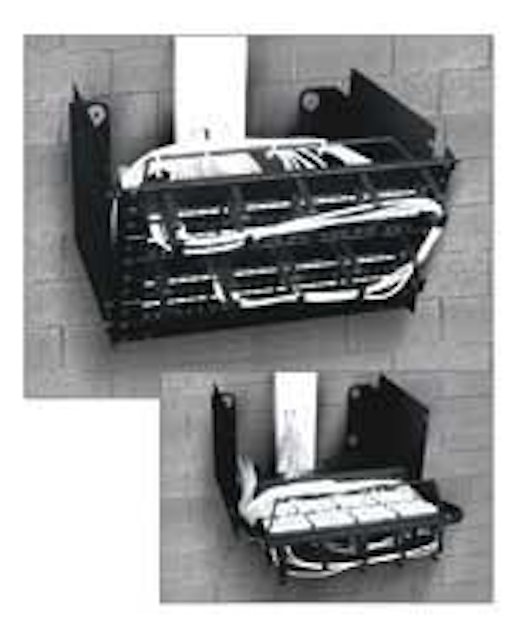 Click here to enlarge image
A "backless" version of the PivotingPanel Mounts is designed to work over typical wall obstructions, such as conduits or raceways. All Pivoting Panel Mounts allow the wall mounting of patch panels and network equipment, and feature a proprietary design that opens 90º with a positive stop to allow for punchdown when fully open. This ROHS-compliant open-back model (pictured above, right) is available in a 16" depth and a 6Uheight. Security cover and lid options are available for environments where access to connections must be limited.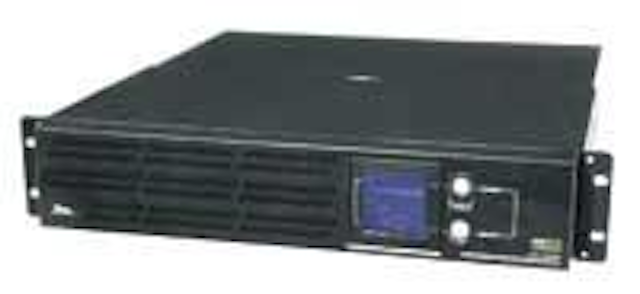 Click here to enlarge image
Also, a new UPS (below) features a 4-ms transfer time, designed to prevent system disruptions and equipment lockup. It isdesigned to ensure reliability in critical security installations, and is backed by a 3-year warranty. The UPS also incorporates high-capacity, heavy-dutybatteries. Expansion battery pack options are available, while eight surge-protected outlets protect connected equipment from surges and spikes. Four of these protected outlets are designed for critical loads; in the event of anextended power outage, the system can shed power to non-critical loads,extending run time for connectedequipment. A sliding rear rackrail mount with 4-point support provides single-person UPS mounting capability. In addition, the UPS features proprietary Energy Saver Circuitry, which under normal circumstancesreduces power consumption 75% compared to traditional UPS designs. This UL-listed UPS is available in 15- and 20-amp configurations, and is designed to integrate into smaller racks and enclosures. An intuitive management software provides system status notification and automatic system shutdown as required.
MIDDLE ATLANTIC PRODUCTS
www.middleatlantic.com
1300 nm media converter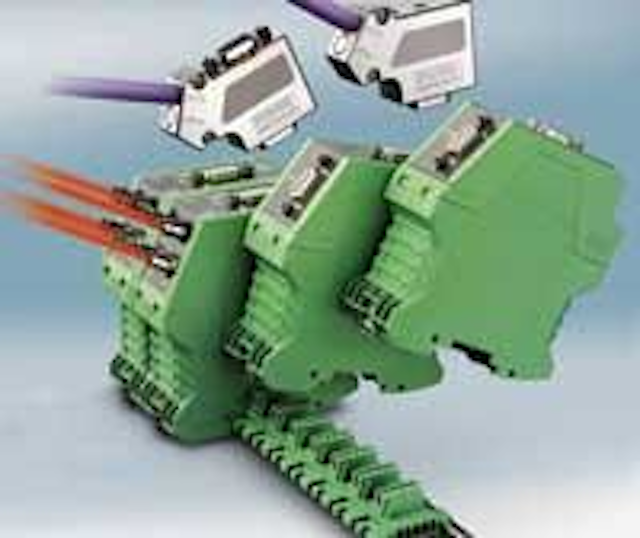 Click here to enlarge image
The PSI-MOS 1300 series of singlemode fiber-optic media converter modules for the 1300 nm wavelength complement existing modules for 660 and 850 nm wavelengths. Using these common wavelengths also allows the use of polymer or plastic, hardened clad silica (HCS), multimode glass, and single-mode glass fibercable. The media converters have local LED diagnosticsfor fiber-optic cable connection and proactive alarming. Singlefiber-optic modules with dual fiber cable connections provide redundant point-to-point, star, tree and ring topologies, depending on the communication system. The module's T-bus connection system allows the sharing of data and supply voltage. Cable distances can range from a few feet to more than 20 miles in length.
PHOENIX CONTACT
www.phoenixcontact.com
Remote power manager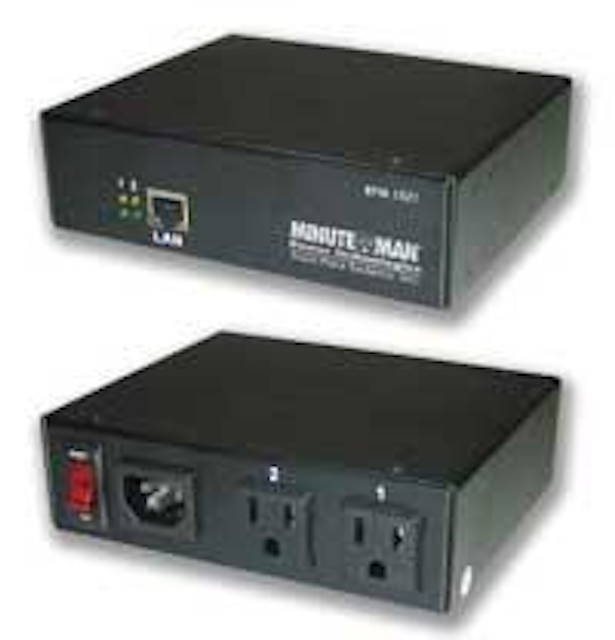 Click here to enlarge image
The Minuteman RPM 1521 2-outletIP-addressable remote power managerlets users send a command via a Web browser to cycle power off and on, reducing downtime and providing fast resolution to equipment lock-ups involving remote or hard-to-reach security and telephone/VoIP systems, as well as datacenter servers and network peripherals. The RPM 1521 allows each receptacle to be independently monitored and managed, including scheduled shut-downs andreboots. In addition, each receptacleprovides protection from surges andspikes. The secure browser interface manages user privileges via password protection. An "auto-ping" feature monitorsand auto-detects the availability ofattached equipment. If no response is detected, the RPM 1521 will notify administrators that an attached device is non-responsive. The RPM 1521 also offers "green" functionality by initiating power down andpower restore commands at pre-scheduled times, saving energy duringperiods when equipment is not in use.
PARA SYSTEMS
www.minutemanups.com
Power grid Ethernet security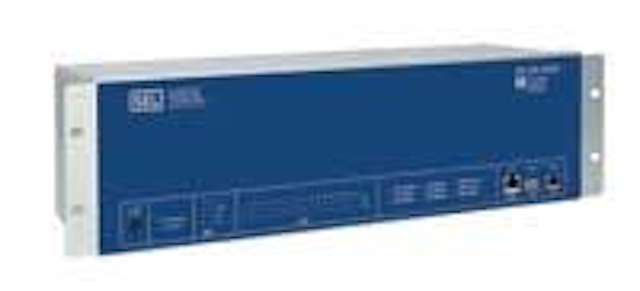 Click here to enlarge image
SEL-3620 Ethernet Security Gateway protects site-to-site power gridEthernet communications as well as private networks, allowing users to maximize the benefits of a smart grid while minimizing security risk. Designed for harsh environments, the SEL-3620 operates with existing IT and controlsystems, using an intuitive, menu-driven Web interface. The SEL-3620,available in November, was designed aspart of a research project with the U.S. Department of Energy (DOE),Tennessee Valley Authority, and Sandia National Laboratories, among other partners.
SCHWEITZER ENGINEERING LABORATORIES
www.selinc.com
Raised floor access box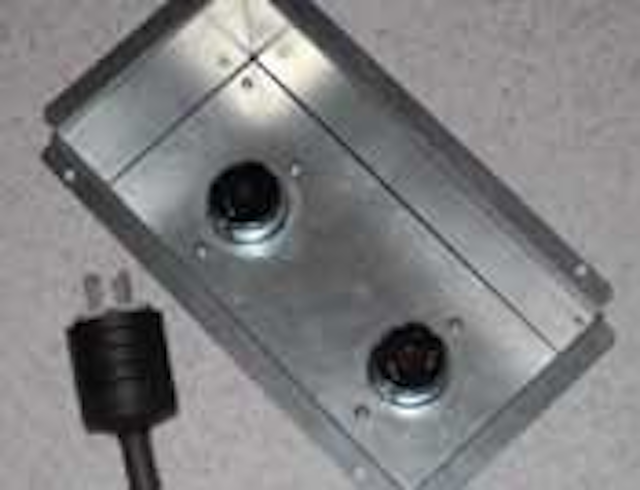 Click here to enlarge image
Designed to eliminate the need for an EPO (emergency power off) switch in the data center, the Snake Box recessedpower modules allow network equipment to be connected to power abovethe access floor. According to thecompany, Snake Box can be built in any voltage and amperage configurations.
SNAKE TRAY
www.snaketray.com
Patch panel protector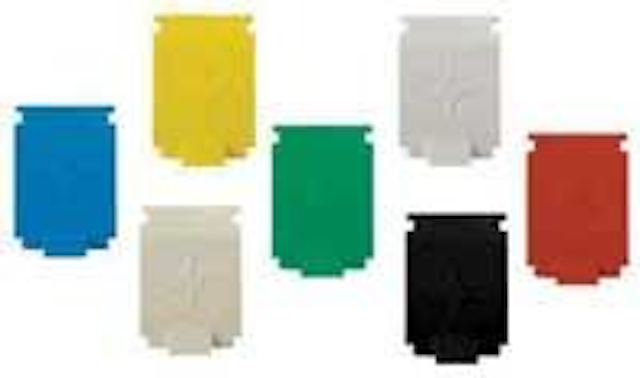 Click here to enlarge image
19-inch Frontplate Flex for patch panels protects unmated RJ-45 jacks from dust, and provides label fields for every port,allowing individual marking of nameplates. Snap-in modules and couplers are connected by a grounding bar to the Frontplate Flex. A grounding cable isincluded.
TELEGARTNER
www.telegartner.com
Handheld OSP tester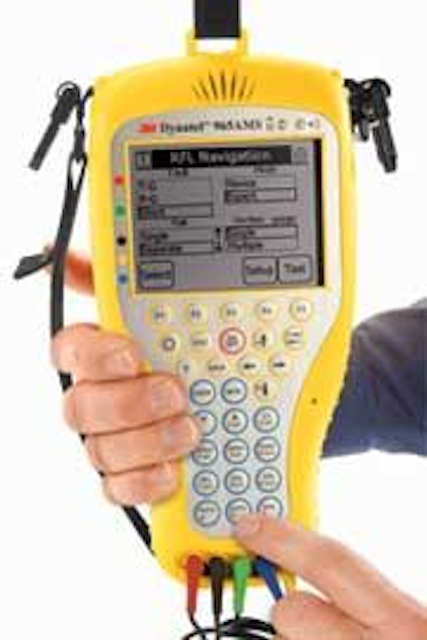 Click here to enlarge image
Designed as the successor to the Dynatel Subscriber Loop Analyzer 965DSP,the handheld 965AMS Lite enables one technician to determine and pinpoint pair problems before repairingand pre-qualifying. This OSPtester features VOM, RFL and POTStest functions and (for a limited time) a free Time Domain Reflectometer (TDR) upgrade. Weighing 3.3 lbs., the 965AMS Lite is housed in a lightweight plastic case, and features a large LCD displaydesigned to be highly visible in sunlight.The waterproof design meets or exceeds IEC IP67 immersion test and ASTM D4169 five-foot drop requirements.Twenty-four-hour after-sale technical service, in addition to product training and field support, are available.This tester can be upgraded with software, hardware, and module additionsto the full VDSL2 parametric testingcapability available in the 965AMS Pro30.
3M
www.3m.com/965
Universal server bundle,fiber-in-a-box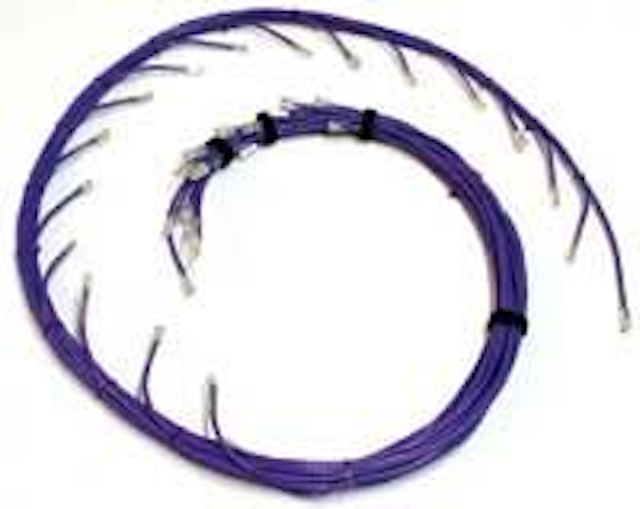 Click here to enlarge image
Rapid Roll/Universal Bundle Cable(below) is designed to help you quickly install a rack of servers while improving overall equipment maintenance. RapidRoll is a 2-bundle set—one for Ethernet ports, and one for console ports.The cable has customized length, is pre-bundled, and is pre-labeled with rack unit numbers to fit many server types.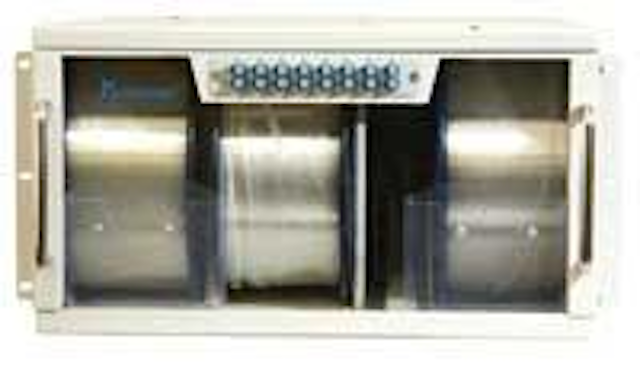 Click here to enlarge image
w-Ignite singlemode Fiber-in-a-Box, in a fully enclosed 6U chassis (picturedbelow, left), provides custom fiber length per link up to a total distance of 200 km. Six and 8-spool configurations are each able to accommodate multiple fiber links for a total of 25 km length per spool. The front termination panel can support LC, SC, FC or ST connector types.
WAVE2WAVE
www.wave-2-wave.com
Nylon cable ties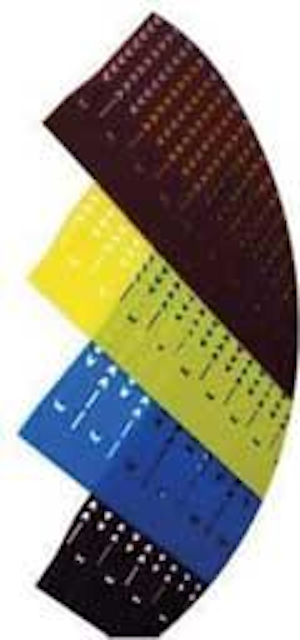 Click here to enlarge image
ARO-TIES heat-resistant nylon cable tie strips on sheets are available in 3/8",9/16", and 3/4" widths. Strips can be pre-cut to length, and are available with tapered and perforated ends. These high-density polyethylene ties are designed for bundling cables and wire harnesses. Available in assorted colors, the reusable and releasable cable ties are designedto complement closure and fastening strap and tie applications.
TYZ-ALL
www.tyzall.com
Drop cable organizer

Click here to enlarge image
The Drop Cable Storage Unit (DCSU) is designed to store and organize the slack from a fiber drop left at a Fiber Distribution Terminal (FDT). The DCSU can also be used for the organization or storage of any unused multi-fiber drop in the placing of a multi-port terminal from VATS splicers. Manufactured with weather-resistant aluminum, theDCSU contains a keyed bracket mount that prevents twisting and can manage up to 12 fiber drops when laid flat into the raceway, with minimal slack required at the terminal. With spring-type lockable fingers to hold fiber drops and cable, no tie-wraps are required. The DCSU is supplied with strand-mount hardware that meets Telcordia specifications. Optional hardware to mount to poles or in below-grade hand holes is available. Galvanized strand clamping devices accommodate 1/4" to 7/16" strand and meet ASTM specifications A153 and B695.
AFL TELECOMMUNICATIONS
www.afltele.com
Pocket fiber testers
Click here to enlarge image
This new range of pocket fiber testers can be securely clipped into a front shirt pocket. The instruments are ruggedized, moisture and drop resistant, have a long battery life, a sunlight-readable display, and come with a standard 3-year warranty (extendable to seven years). The KI 9600 Pocket Optical Power Meter (pictured) is suitable for the majority of basic testing needs and features interchangeable connectors, multi-wavelength referencing, multi-fiber ID tone detection, and display hold. InGaAs detectors suit all 600 to 1650 nm applications with a fiber core diameter up to 200 microns. Each instrument receives 2% traceable calibration at 9 wavelengths. The KI 9800 Pocket Fiber Source is designed for testing singlemode, multimode or POF systems. It features interchangeable connectors, 1-3 wavelengths, multi-fiber ID tone generation, and connector repeatability <0.1 dB. The instrument is suitable for such applications as fault-finding and continuity.
KINGFISHER INTERNATIONAL
www.kingfisher.com.au
8-inch cable manager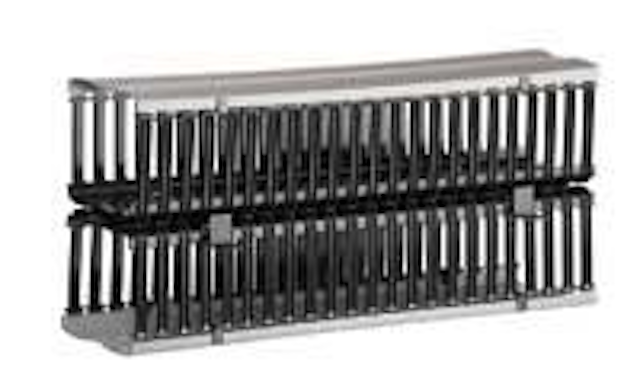 Click here to enlarge image
The high-capacity 8" Versi-Duct cable management system for routing of copper and fiber cables mounts onto industry-standard equipment racks. An 8" vertical channel offers injection molded channels, ABS plastic channels designed for harsh environments, a large finger pass-through space that aligns with rack units, and an integrated dual-hingecover. Each 80" long channel ships intwo 40" pieces. Front-only or front/rear configurations are available, while the same channels can be adapted forside- or center-mount applications; center-mounting brackets snap into the vertical channel with no additional hardware required. The 8" Versi-Duct channel includes cable-concealing hinged designer covers. In addition, this cable management system comes kitted with an assortment of accessories, including a bend radius slack loop organizer and cable retainers.
LEVITON NETWORK SOLUTIONS
www.leviton.com/networksolutions