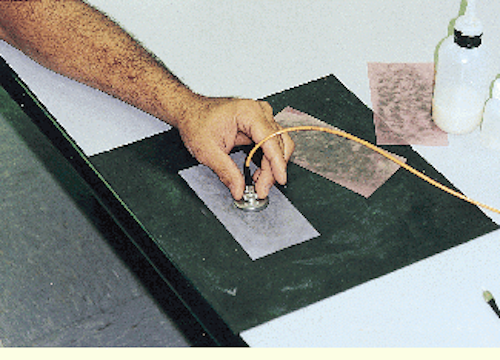 Lou Maiolo
Maiolo Associates
Advances in automation have introduced a viable alternative to the traditional way of manually polishing multimode optical-fiber ends when terminating connectors in the field. Automatic polishing machines are now available that provide the speed, flexibility, portability, and economy required by the customer premises market.
When you are choosing between automatic polishing machines--such as 3M`s 6850A (Austin, TX) and The Siemon Co.`s fpol (Watertown, CT)--and the old manual method, there are a number of selection criteria to consider, including volume, process cycle time, flexibility, total cost, quality, and warranty.
A one-time project involving a few hundred connectors may prove to be more economical with manual polishing, but any contractor or installer performing or planning to perform multiple projects over the course of a year should consider the new, low-cost automatic polishing machines now available. These machines will easily pay for themselves in a short time or after a few thousand terminations. Consumable costs will also be less with automatic machines.
Process cycle time
Most manual processes involve two polishing steps, using two types of polishing papers or films. The connector to be polished must be cleaned between steps, as well as removed and reinserted into the polishing disc or puck. An average was taken using polishing procedures commonly employed in the industry for manual polishing, yielding a cycle time of 95 seconds for a multimode termination. This cycle time includes 20 sec for preparing the fiber for polishing by dry-sanding or air-sanding the fiber stub before polishing on a pad; 45 sec for polishing the fiber endface on 5-micron, aluminum-oxide paper; cleaning the optical fiber; and finally, 30 sec for polishing the endface on 1-micron, aluminum-oxide paper.
With the automatic polishing machines that we tested, the total polishing time can be reduced to between 40 and 80 sec. In addition, the Siemon automatic polishing machine, which has reduced the polishing time to 40 sec, polishes two connectors at a time, making it suitable for duplex cables found in most multimode premises applications.
As to flexibility, most manual polishing discs and pucks are designed for a particular connector, such as the ST, SC, or FC. This makes it necessary to purchase separate discs for different connector interfaces. A few manufacturers now offer a universal polishing disc that will accommodate these three connectors.
The automatic polisher may require different connector workholder adapters for each connector interface, or it can come equipped with one universal connector workholder that accommodates ST, SC, and FC connector interfaces. Also, check to see if the workholder or workholders are supplied standard as part of the polishing-machine price, or whether they must be purchased separately.
Because some building cabling systems are installed at job sites where electric power is not yet available, the flexibility of battery operation is important for automatic polishing machines. One automatic polisher we tested ran in cordless mode on a high- capacity nickel-cadmium battery, which the user must supply. A limited number of terminations--fewer than 50, according to our tests--could be made on a single battery charge. NiCad batteries cost $40 to $50 each, with an additional $50 for the battery charger. Also, NiCad batteries are cumbersome, adding another 5 pounds to the weight of the kit. We tested another machine that comes equipped with a standard 9-volt battery, which costs less than $3 and lasts for more than 250 terminations.
Light weight is another important feature for automatic polishing machines that will be used in the field. No one wants to lug around a heavy piece of process equipment at a job site. One machine we looked at weighs approximately 1 pound, while another weighs almost 5 lb, not including battery or battery charger.
The cost of a manual polishing kit is about $200, while the 3M and Siemon automatic polishing machines that we tested cost $800 to $1000. In addition, one of the automatic polishers requires a battery and charger, costing an extra $90 to $100, as well as separate connector workholders, which adds another $75 to $100 to its cost. The cost of consumables, however, is less for the automatic polishing process. Ranging from 5cents to 15cents per termination with an automatic polisher, compared to 25cents per termination with manual polishing, a savings of 10cents to 20cents per termination can be achieved--and this is in addition to the time savings noted above. The savings in consumables alone--at the 20cents level--can pay for one of the automatic polishing machines tested over 5000 terminations.
After polishing, the fiber endface geometry proved to be more consistent with automated polishing, yielding lower losses than was the case with manual polishing. The yield of both automatic polishers was 90% to 100%, while that for manual polishing was a little lower--85% to 95%. The higher yield reduces waste and improves efficiency, while the more consistent endface geometry may assist in meeting tight network loss budgets.
And finally, manual discs and pucks are usually not warranted for use, just for design. Both automatic polishers, however, were warranted for one year under proper use and maintenance.
If selecting the best alternative for optical polishing includes the criteria of completing a job in the shortest possible time and doing so within a budget, then the new advancements in automatic polishing technology may have made obsolete the use of manual polishing for field terminations in volume.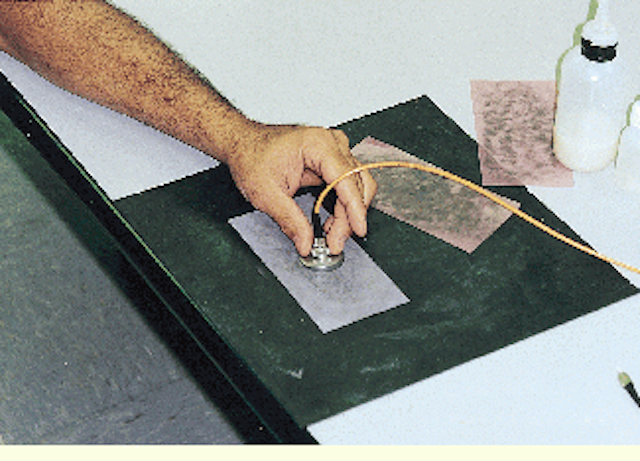 Click here to enlarge image
Manual polishing is ultimately the least cost-effective method of polishing multimode fiber over thousands of applications.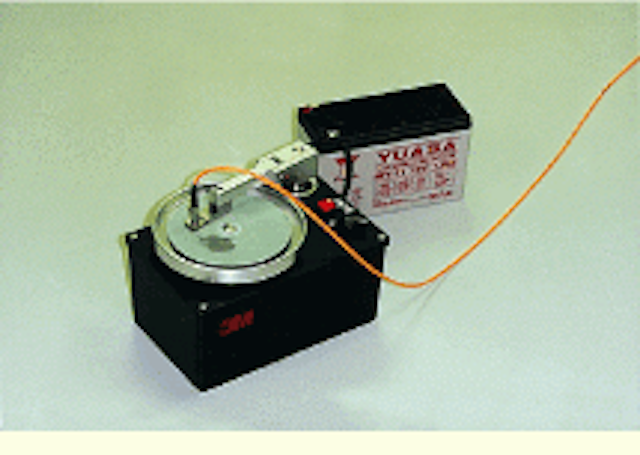 Click here to enlarge image
3M`s 6850A automatic polishing machine can reduce polishing time to less than 80 seconds per connector.
Click here to enlarge image
The Siemon Co.`s PFOL automatic polishing machine can polish two connectors at a time.
Lou Maiolo is president of Maiolo Associates (West Babylon, NY), an independent consulting company. He has more than 15 years` experience in the fiber-optics industry.