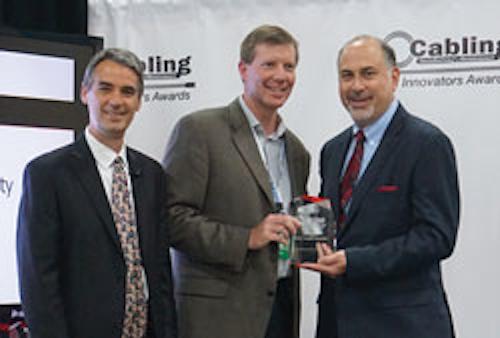 By Patrick McLaughlin
On Monday, September 21, Cabling Installation & Maintenance held the inaugural Cabling Innovators Awards ceremony at the BICSI Fall Conference and Exhibition. In total 14 Silver Level awards, 3 Gold Level awards, and 3 Platinum Level awards were distributed.
The awards program was launched to publicly recognize some of the most innovative uses and applications of cabling technologies. The Cabling Innovators Awards program is meant to recognize ingenuity and innovation wherever it is found in the value chain of a cabling project.
Participants in the program were invited to self-nominate their projects or programs. A judging panel made up of veteran industry professionals screened entries and determined their level of innovation. Entries were reviewed based on the following characteristics.
Innovative approach to project or system design and implementation
Value to the user, which can be measured by such qualities as return-on-investment, loss prevention, or business-efficiency gains
Sustainability, characterized by a project's overall eco-friendliness, its long-term value, lifecycle cost-effectiveness, or other measures
Meeting a defined need as a well-conceived, well-executed initiative that fully met specific user requirements
Collaboration, including communication and cooperation throughout the value chain through which the product or system was procured and deployed
Impact, which can be identified by describing the difference the project made on the professionals involved, on the productivity of its ultimate users, or on society
Herein is a description of each award level, and of the projects, products and systems that were honored at each level.
Silver
Honorees recognized at the Silver level have demonstrated that their innovation has resulted in marked improvement over previous methods, approaches, or product and system use.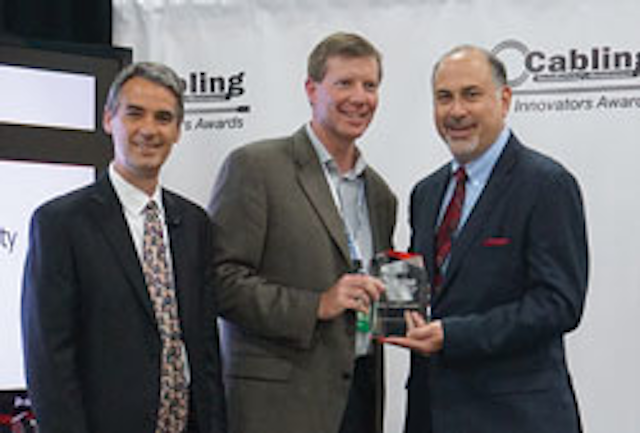 A Silver Level Award went to Belden Enterprise Connectivity for innovations related to their 10GXS Small Diameter Category 6A Horizontal Cable. Among the innovative characteristics of the cable are its space and weight savings, electrical performance, and low level of temperature rise due to PoE use. One specifier of 10GXS explained that when conducting a cost-benefit analysis for the end-user organizations he represents, one key consideration was the cost of cable pathways and related labor and materials. 10GXS's outside diameter has made 10G-capable Category 6A a possibility for many customers that otherwise would be deploying cable with a less-than-Cat-6-A capability because of pathway space constraints.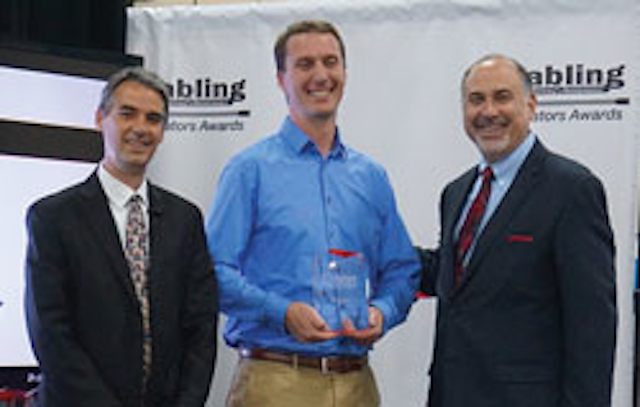 CABLExpress received a Silver Level Innovators Award in recognition of the project it completed at WellSpan Health, a central Pennsylvania healthcare system whose facilities comprise York Hospital, Gettysburg Hospital, Ephrata Community Hospital, and the WellSpan Surgery and Rehabilitation Hospital. For this project, CABLExpress custom-designed a 16-port tap module that provided the ability to fully duplicate the 32-port line card in WellSpan's switches. The tap modules allow WellSpan to run its network visibility fabric and gain valuable insight into the real-time system's data flow.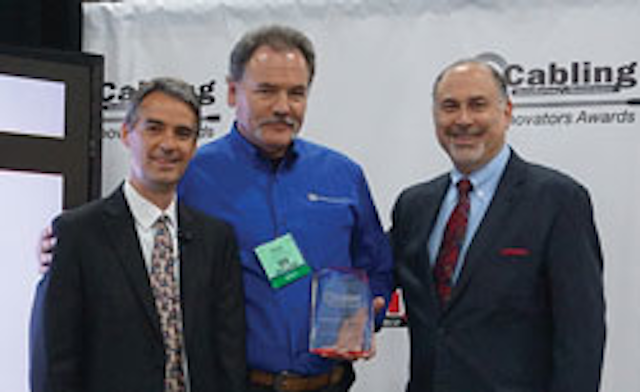 Chatsworth Products Incorporated was honored for the deployment of what was the state of Florida's first free-standing hot-aisle containment system. The project took place at the University of Florida Health Shands Hospital in Gainesville-a teaching hospital that turned 2,200 square feet of storage space into a data center. Such a conversion required not just the experience and expertise of many professionals, but also the development by Chatsworth Products of a custom cabinet and hot aisle containment solution for the space. The containment system was customized to different heights, widths, and depths to accommodate the hospital's equipment.
Clearfield was recognized for the deployment of a passive optical LAN in conjunction with its own plug-and-play as well as labor-light product sets in a new building and warehouse. From network design and research to go-live, the project spanned only 100 days-a testament to the simplicity of a passive optical LAN and to the rapid deployment capability of Clearfield's installation-friendly products.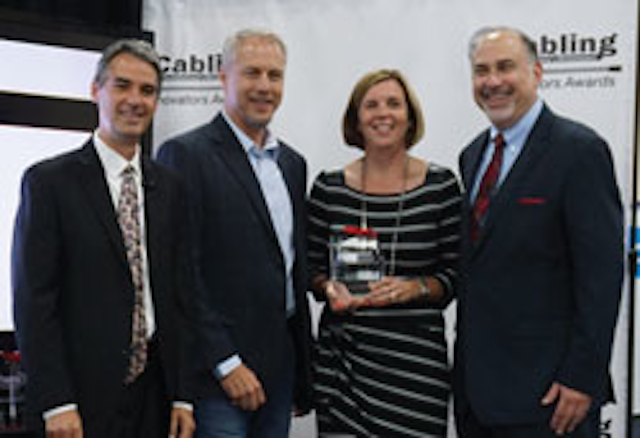 CommScope received a Cabling Innovators Award for the use of its modular data center, called Data Center on Demand, at the University of Montana. The university found high capex, two years of construction, and a large physical footprint simply unworkable as a solution to consolidate its fragmented, scattered data facilities that numbered nearly two dozen. When it opted for a purpose-built Data Center on Demand from CommScope, it reduced everything from its design, engineering and build time to its Power Usage Effectiveness. From initial planning to full operation, the project took 9 months. Tony Jablonski, the university's assistant CIO, said the Data Center on Demand strengthens its network and IT infrastructure with best-available technology. Since bringing the new data center online earlier this year, the University of Montana has seen data center energy costs decline approximately 80%.
LinkWare Live Certification Management Service from Fluke Networks received a Cabling Innovators Award for its ability to resolve test-results-management hassles that, according to survey data, challenge 83% of cabling installers. LinkWare Live is a cloud-based service that manages the certification process, results, and reporting. The service provides a connection between testers in the field and the project manager, allowing the manager to collect test results, control settings, and manage projects remotely. Chris Tracy, a project manager with Skyline Properties and a LinkWare Live user, commented that one of its biggest benefits is the ability to upload test results from the field so that he can keep his testers in the field and generating revenue.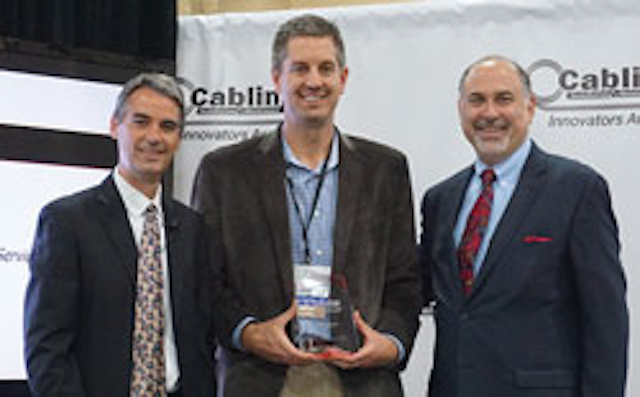 Fluke Networks' Versiv Certification System is a Cabling Innovators Award recipient, recognized not just for cutting down copper and fiber test time, but also, and significantly, for addressing head-on the real-world complexities that cabling contractors face every day-multiple simultaneous jobs, multiple teams on different sites, and testers changing hands frequently. The Versiv system incorporates an intuitive smartphone-like interface called Taptive, built-in project management software, and features like SmartLoop that allows OTDR tests on two fibers without having to move the tester. Dave Lawes, an RCDD with System Tech Inc., says Versiv allows his technicians to spend more of their time getting projects done and less of it setting up test parameters, configuring label sets, and troubleshooting. Maurice Hayes, operations manager for Foundation Cabling Corporation adds that his company's use of Versiv has resulted in a huge decline in test errors.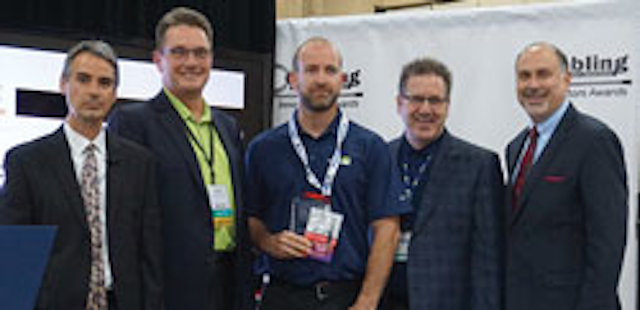 Leviton Network Solutions and its customer, California State University, received a Cabling Innovators Award for the deployment of the Leviton Intact Intelligent Management System, along with its Atlas X-1 Category 6A connectivity, at the university's Monterey Bay campus. That campus is the former Fort Ord military facility, and today more than 6,000 students along with 150 faculty members rely on its network. Last year construction began on a 3-story, 60,000-square-foot Business and Information Technology building, which is a significant first step toward the university establishing itself as a higher-education technology leader. Through the Leviton Intact Intelligent Management System, the university can easily monitor port status, manage network changes, and diagnose problems remotely. Justin Clausen, RCDD, the university's physical plant analyst, says Intact is simple to use, flexible, self-contained, easy to install, and it provides the level of accurate reporting he needs to optimize network maintenance. Bruce Ventura, who owns the project's installation contractor Innovative High Technology, says his team loves the Atlas-X1 Category 6A QuickPort UTP connectors and wants them on every job.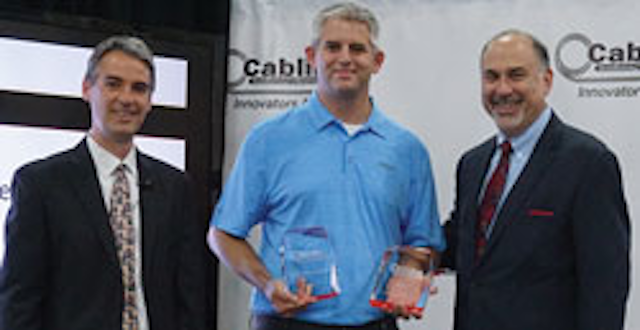 The use of Panduit's TurnTell Label within a supercomputer project in Japan earned a Cabling Innovators Award. A Japanese network solutions provider was building the supercomputer for an R&D center, including hundreds of thousands of network cables linking huge numbers of servers. Each cable in this high-density installation had to be labeled with "to" and "from" information, which proved to be more than challenging with very little space between the cables. Installing labels, then being able to view those labels, looked like an impractical proposition. But the Turn Tell Label can be rotated and repositioned on the cable for easy viewing. When a technician needs to see the information on the label, the tech twists the label, not the cable, avoiding possible cable damage. Panduit worked with the service provider to develop different-colored Turn Tell labels so the different cable systems could be easily identified.
A project that took place for Royal Caribbean International's Quantum of the Seas vessel was a Cabling Innovators honoree. The ship has 18 decks, accommodates 4,180 guests, and made its maiden voyage in November 2014. But beyond that, it has also been called the "smartest ship at sea," including a main data center with 25 cabinets and a secondary data center with 10 cabinets. Guests enjoy IP television, VoIP phones, CCTV and other IP services. They also receive wireless service via 03b satellite 600-Mbit/sec connectivity. WiFi access points can serve 6,000 wireless devices throughout the ship. The ship's entire cabling infrastructure converges in the computer room. When the ship was constructed, Royal Caribbean decided that preterminated copper and fiber systems were the best approach. Using preterm systems from Panduit reduced the number of people traveling to and from the build site, and for less time. Using the plug-and-play system allowed the installation of copper and fiber crossconnects in each rack, which enables Royal Caribbean to avoid having to bring in a specialist to make changes at the switch level when the ship is at sea.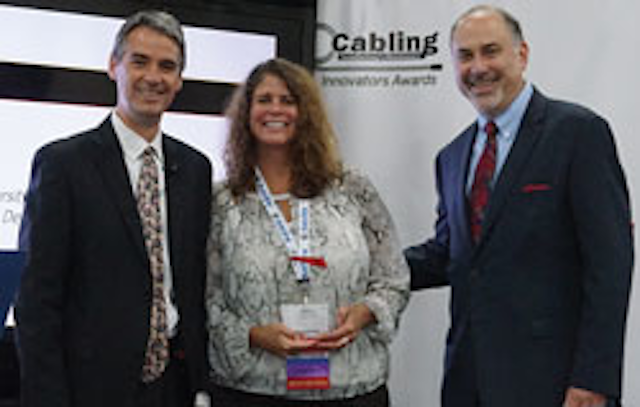 Also honored was Stony Brook University's use of the Siemon TERA Category 7A connectivity system in its new Computer Science building because of the innovative use of that cabling and connectivity system. In particular, the university employed cable sharing, which is the use of a single four-pair cabling circuit to serve multiple applications, with each application occupying one or more pairs of the cable. The TERA connector's quadrant-style design isolates each pair from the others, which correspondingly provides pair-to-pair noise isolation and is a critical enabling technology for cable sharing. For example, one outlet at Stony Brook University can support multiple low-speed applications that take only one or two pairs, while another outlet can support Gig or 10-Gig speeds. Also by deploying the fully shielded TERA system, Stony Brook does not have to de-rate its cable runs to accommodate higher PoE wattages for applications like 802.11ac wireless, video conferencing, and lecture broadcast systems. (See the full Stony Brook University case study on page 12).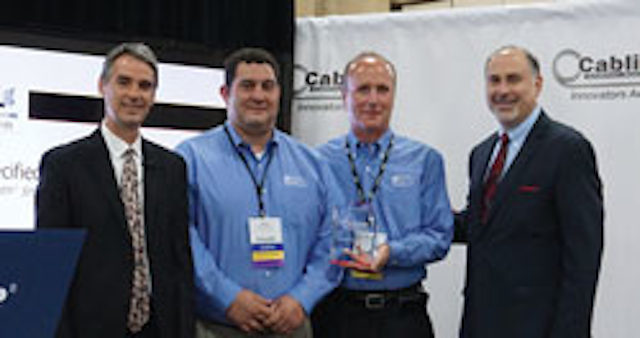 Specified Technologies' EZ-Path Smoke and Acoustical Pathway, which was introduced in 2014, received a Cabling Innovators Award for the manner in which the system addresses the evolution of standards and code requirements to emphasize smoke and acoustical barriers, particularly in healthcare environments where patient privacy is paramount. It's a zero-maintenance cable pathway that's designed specifically for smoke and sound partitions. The pathway can be used throughout non-rated barriers, including smoke partitions and non-rated smoke-resistant construction. Designed for both new construction and existing cable installations, it has extremely low smoke leakage ratings and offers acoustical performance while maintaining a clean, engineered look.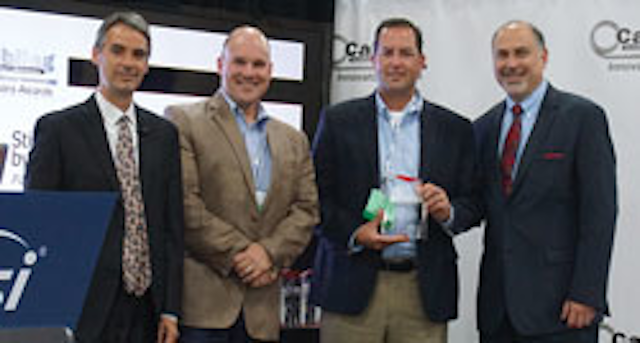 Fiber cleaning was recognized with a Cabling Innovators Award. The Sticklers CleanStixx EB Sticks from MicroCare are engineered to clean expanded-beam fiber-optic connectors. While expanded-beam, or EB, connectors are famous for their tolerance of dirt and debris, they are not immune to the effects of dirt and debris. They are susceptible to particulate caused by frequent matings and unmatings. Even clean lenses can develop a haze from elements in their environment. And because of the shape of these connectors, traditional fiber-cleaning tools wouldn't work. MicroCare developed an addition to its Sticklers product line-the CleanStixx EB Sticks-specifically to be used in conjunction with their cleaning fluid to answer the problem of EB-connector cleaning. The geometry of the sticks' cleaning tip facilitates maximum contact with the lens face. Of particular note is that these cleaning sticks have ears. The so-called ears on the stick's side creates a squeegee-effect for improved cleaning, and also increase the cleaning radius.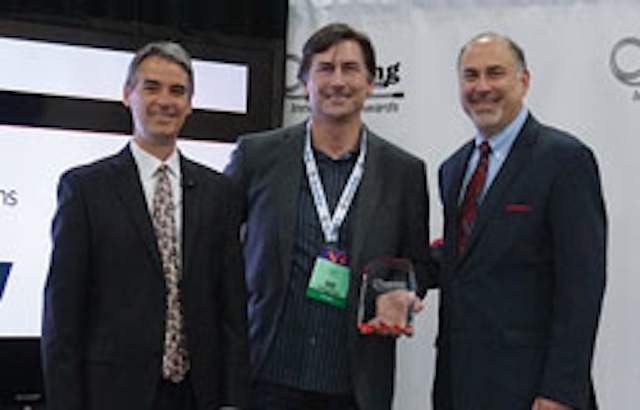 The final award in the Silver award category went to a company whose name you may not recognize quite yet but whose products and innovations you very likely do. The company we knew for a long time as JDSU is now Viavi Solutions. The company's PowerChek Optical Power Meter has earned a Cabling Innovators Award thanks to several of its innovative attributes-particularly including its elimination of test leads when measuring optical power. PowerChek connects directly to the bulkhead. It appeals to the influx of technicians who are new to fiber optics and appreciate a tool's ease of use. It is available with multiple connector types. The tool is compatible with smartphones and tablets, and has Bluetooth pairing capability-all of which increases the efficiency of reporting and administration of test results.
Gold
Organizations were honored with Gold level awards by demonstrating an innovation that is considered excellent, whose benefits are clear, and make a substantial improvement over previous methods employed, approaches taken, or products and systems used.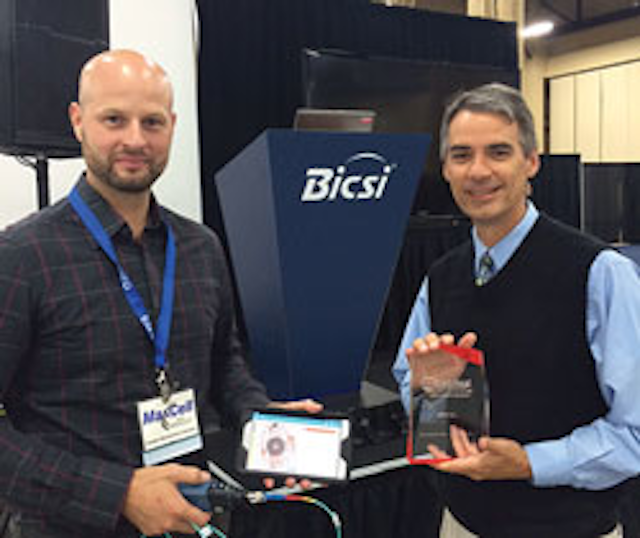 A Cabling Innovators Gold Award went to EXFO for the capabilities of its FIP-435 Fiber Inspection Probe. Many user organizations have asked the question why, despite the automation of pass/fail analysis software based on international standards, do we still see such variation in test results from fiber inspection probes? One answer is that the software can only analyze the image of the fiber endface that the probe produces. If you improve the probe's ability to focus and produce a clear image, you'll improve the whole process. That's what the FIP-435B does, automatically centering and focusing. With truck rolls for applications like fiber-to the-antenna costing around $250 to $300, avoiding those truck rolls is a significant efficiency. Robert Stone of General Dynamics calls FIP-435B a game-changer for 10-Gig requirements, and Lester Sebetka of Price Industrial Electric says that using the tool, fiber inspection is a breeze.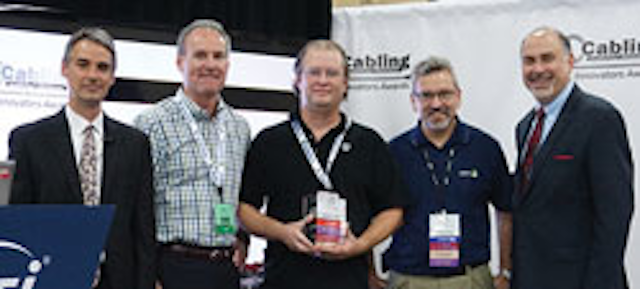 eBay's 40-Gigabit Ethernet data center upgrade using Leviton Network Solutions' Om4+ cabling solution demonstrates the excellent and substantial innovation that is worthy of a Cabling Innovators Gold Award. The 40-Gigabit connections to eBay's servers, in keeping with the company's roadmap, required the creation of a custom Om4+ cabling solution. They needed to support extremely long multimode fiber runs-as lengthy as 750 meters. They also needed to increase fiber density to six times the existing design and maintain the flexibility to support various equipment vendors. Importantly, eBay needed to implement a system that allowed migration to speeds of 100 and 400 Gigabits per second, again in accordance with their roadmap. Additionally, the network had to be easily managed and maintained. To accommodate eBay's needs, Leviton provided its Om4+ Violet Fiber cabling system, but also custom designed and manufactured some of the products in that system-including a high-density top-of-rack patch panel, Opt-X Unity Om4+ trunks that offer 288 fibers in a single cable that break out into 8-fiber MTP connections, and custom color-coded MTP array cords and harnesses that help identify polarity changes throughout the system.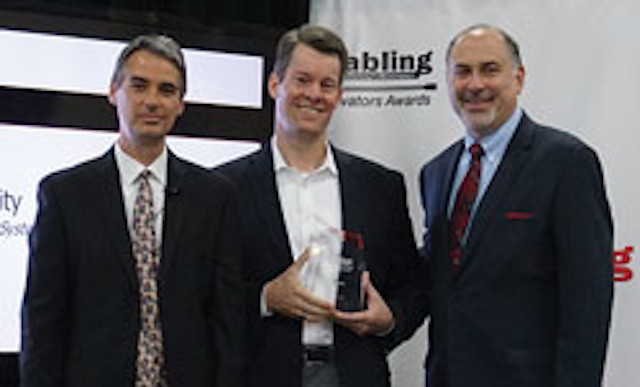 TE Connectivity's Powered Fiber Cable System brings network connectivity as well as power to any location. It includes a hybrid cable that combines fiber communications and copper power cables within one housing. The system also includes a power supply, a media converter that enables PoE, and a PoE extender that allows distances up to 3 kilometers. The system is used in applications like small cells, WiFi access points, surveillance cameras, digital signage and others. Earlier this year Jade Communications of Boca Raton, FL designed the Powered Fiber Cable System into a golf course. The system allowed the course to turn up a 36-camera surveillance system, including cameras that are more than 10,000 feet from the power source. Jade Communications estimates a savings of more than $140,000 in network buildout costs for the project.
Platinum
Three honorees received Cabling Innovators Platinum Awards, which have been earned for demonstrating superb innovation that is characterized by a groundbreaking approach to meeting a need, or a groundbreaking level of performance, efficiency, or ease of use.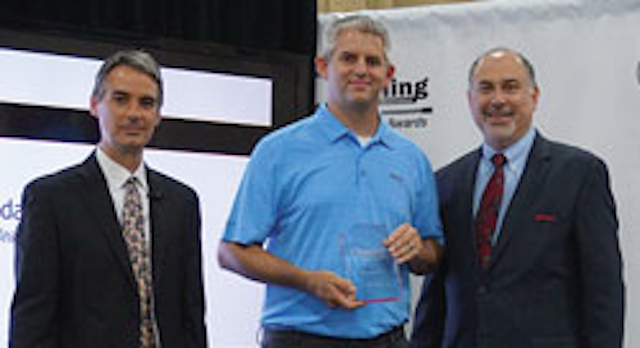 Cisco Canada's headquarters at RBC WaterPark Place III in Toronto lays claim to being the smartest building in North America. It is LEED Core and Shell Platinum. The 31-story building operates a single, converged IP network. The converged network supports applications like telepresence, WiFi and Internet connectivity of course, but also building systems like HVAC. But what might be the most groundbreaking innovation at this property is its Power over Ethernet LED lighting system. PoE lights run completely off the IP network rather than traditional electrical cables, saving significant amounts of energy. Cisco says this is the first building in the Americas to deliver both primary electrical power and communication over an IT Smart Structured Category 6 cabling infrastructure; that infrastructure was supplied by Panduit. In a nutshell, RBC WaterPark Place III has achieved groundbreaking innovation by implementing two crucial concepts: The Internet of Things and the Internet of Everything. The Internet of Things is the intelligent connectivity of physical devices; while the Internet of Everything is an extension of that-the melding of mobility, big data and analytics, social and cloud technologies.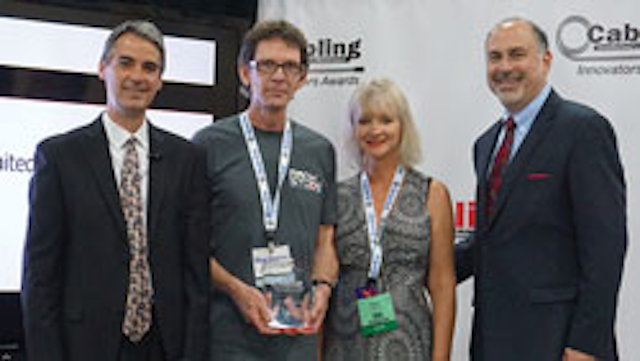 Another superb innovation recognized was the Rack Studs smart rack-mounting system, which is a revolutionary replacement for cage nuts in 19-inch racks. Rack Studs make it easier to mount gear because they go in from the front and allow technicians a place to support equipment while spinning the lock nut. They eliminate the need to balance equipment in one hand while working at the rack. And they are easily removed and reusable. RackStuds are a true example of innovation being born from frustration; their inventor had his share of difficult, one-handed equipment mounting, wishing someone would invent an easier way before he finally did so. You can apply the old adage that, "It's not rocket science," but Mark Miller at NASA Goddard Space Flight Center recently commented, "I just picked up the package and did some installs. These fit perfectly and I'm looking forward to ditching the cage nuts."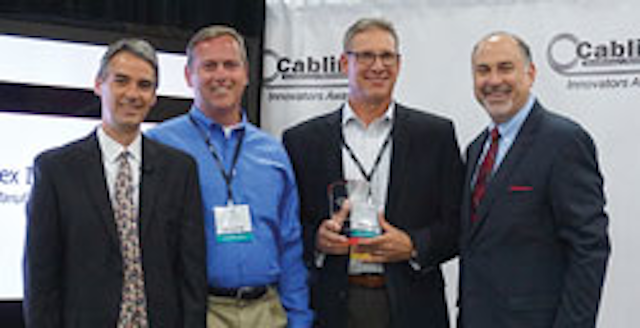 The final Cabling Innovators Platinum Award went to Superior Essex International for its sustainable cable manufacturing processes, which exemplifies a groundbreaking approach to both sustainability and transparency in the process of manufacturing copper and fiber-optic cables. The process was initiated by conducting a lifecycle assessment for 25 copper cable products and 24 fiber-optic cable products, which enabled the company to focus its sustainability efforts on the most significant sources of environmental impact. Practices the company implemented after conducting the lifecycle analysis resulted in a reduction in annual energy consumption of 1.2 million kilowatt hours; saving 500 million gallons of water annually through recycling; and diverting 3.6 million pounds of waste from landfills. In 2014 the company published both Environmental Product Declarations and Health Product Declarations for a large number of its copper and fiber-optic cables. For these as well as other ongoing efforts at sustainability and transparency, Superior Essex International was deemed worthy of a Cabling Innovators Platinum Award.