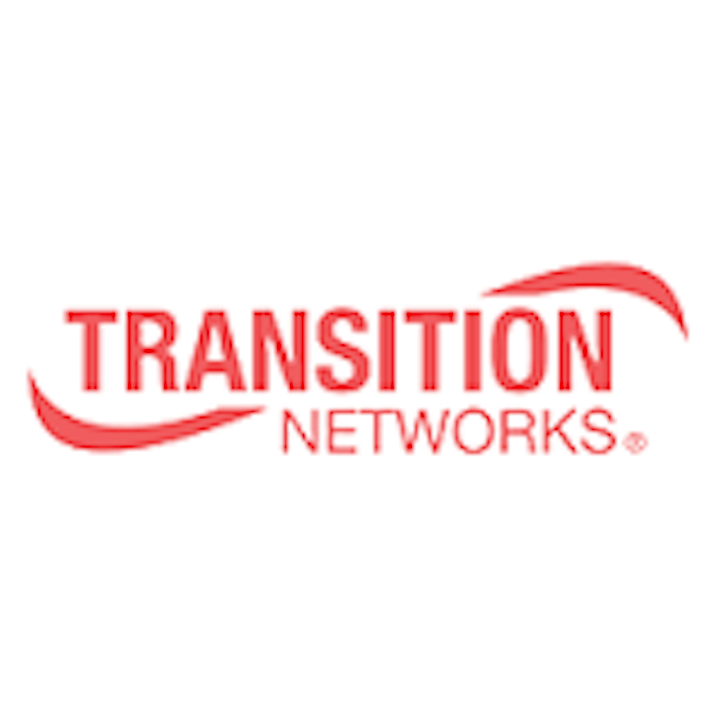 Transition Networks, Inc., a provider of edge connectivity solutions, announced it will feature its Self-Enclosed Managed Hardened Gigabit Power-over-Ethernet (PoE++) Switch and Mini Gigabit Ethernet Unidirectional Media Converter at the 2019 BICSI Winter Conference & Exhibition. The conference takes place January 20-24, 2019, at the Gaylord Palms Resort & Convention Center in Orlando, Florida. Transition Networks will exhibit in booth #620 and will feature the Self-Enclosed PoE++ Switch in a "What's New? What's It Do?" demonstration in the BICSI Theatre.
Transition Networks' Self-Enclosed Managed Hardened Gigabit Ethernet PoE++ Switch is billed as an all-in-one solution, making it quick, easy, and cost-effective to deploy, extend, and manage IP devices in security and surveillance, PoE lighting, digital signage, and other applications.
Per the company, "This unique switch offers 60 Watts of power on four ports simultaneously or ≤90 Watts per port on individual ports for a total power budget of 240 Watts. Ideal for outdoor use, it is housed in a secure NEMA 4X/IP66-rated enclosure with 6KV surge protection on each power port, and additional fuse protection which eliminates the need for external circuit cross protection between the attached powered devices and the switch. The switch is equipped with Near Field Communications (NFC), allowing simple and repeatable configuration of multiple switches using a user-friendly app on a mobile device prior to connecting or powering up the switch. In addition, integrated Bluetooth Low Energy (BLE) allows remote access to alarm information or to read/change equipment settings without requiring physical access by ladders or scissor lifts. To learn more about the switch, watch this quick 3-minute video."
Transition Networks integrates managed PoE+ switches with Milestone Systems' XProtect VMS
Also featured at BICSI, Transition Networks' Mini Gigabit Ethernet Unidirectional Media Converter enables one-way data transmissions over fiber to, or from, secure networks. Because traffic is only allowed to flow in one direction, this media converter provides physical layer data security to protect assets and data in classified networks. The unidirectional media converter prevents unsecured data from entering a classified area, or it can be configured to protect the classified data from leaving the secure area, making it ideal for use in federal or government and security applications.
Also on display at the booth will be Transition Networks' 8-port Managed Hardened PoE++ Switch designed for connecting and powering Internet of Things (IoT) devices in harsh or outdoor environments. Transition Networks will also display its 24-port Managed Gigabit Ethernet PoE++ Switch that can be used to support PoE-connected smart lighting.
"Transition Networks has significantly grown its PoE portfolio over the past year in our continued effort to support customer networks and keep pace with the growing power demands of connected devices," said Curt Carlson, Senior Product Manager at Transition Networks. "The PoE++ portfolio that we're showing at BICSI helps customers to overcome the challenges introduced by advanced devices used in smart cities and smart buildings. We look forward to sharing these capabilities with the attendees at BICSI."
For more information on Transition Networks' solutions or upcoming events, visit https://www.transition.com/bicsi/
Transition Networks adds fiber-to-the-desktop NICs supporting M.2 interface