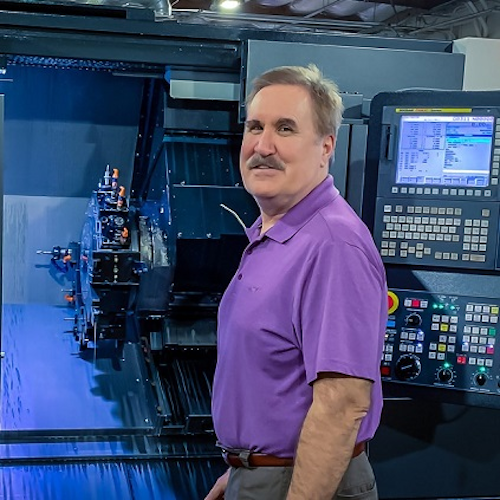 Harsh environment fiber-optic connectivity specialist QPC Fiber Optic (Laguna Niguel, CA) has named Stan Wilkison as the company's new director of operations.
In his new role, Wilkison is tasked with scaling QPC's high precision machine shop and cable assembly production floor to keep pace with the company's rapid growth. He will continue to improve lead times for customers by implementing lean practices internally and with suppliers. Wilkison will also work with QPC's Quality Assurance team to prepare QPC for AS9100D and ISO 9001:2015 certification in mid-2019.
Comtran Cable names new director of business development
Wilkison brings several decades of electronics industry manufacturing experience to QPC. Working in leadership roles for companies such as IXI Technology, Multis, Panasas, ADAC Laboratories, and Apple, he gained a wide range of experience in operations, manufacturing, supply chain, and logistics. Wilkison holds a Bachelor of Science in Electrical / Electronic Engineering Technology from Texas Tech University.
QPC Fiber Optic is an optical technology company based in Southern California, serving customers worldwide since 1999. Per the company's mission statement, "We design and manufacture fiber-optic connectors, fiber-optic cable assemblies, and custom fiber-optic products for use in harsh environments. QPC is one of the few companies in our industry that welcomes low initial volume custom product development projects. Our team is able to draw upon QPC's extensive design experience and leverage our in-house manufacturing capabilities to allow us to design, prototype, manufacture, and deliver solutions in weeks, not months."
QPC serves a diverse range of customer markets including Military / Aerospace (Air, Land, and Sea), Industrial (Oil & Gas, Mining, Marine, Scientific, and Medical), and Broadcast (Mobile Video Broadcast, and Pro-Audio). For more information, visit www.qpcfiber.com or call (949) 361-8855.
Customer-application stories highlighted as Cabling Innovators