Siemon mobile app offers easy access to resources
White papers, product spec sheets and new-product details all can be accessed through Siemon's new app for iOS and Android devices.
Jan 30th, 2015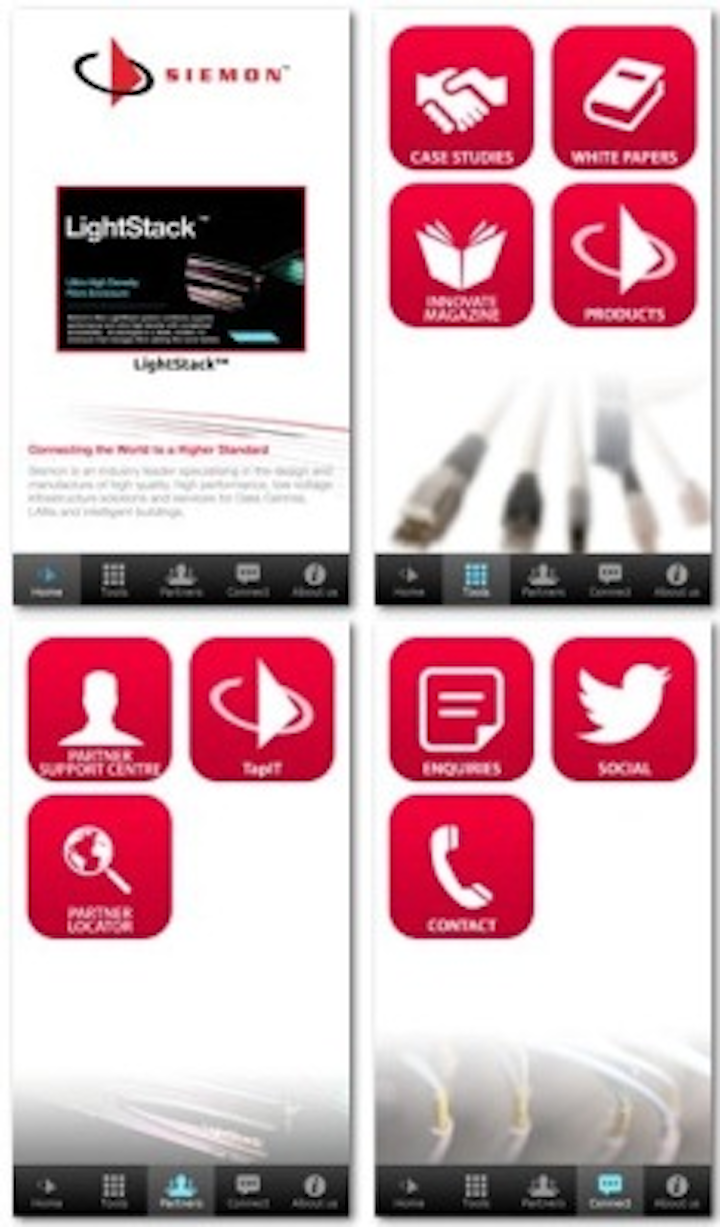 Siemon has made available a free mobile app for Apple iOS and Android devices. "The new app has been developed by Siemon to provide quick and easy access to all of their most popular resources on the go, such as white papers, product spec sheets and details of new product launches," the company said when announcing the app's availability.
Through the app, "customers can gain instant access to INNOVATE: Cabling for the Future, Siemon's interactive digital magazine," the company continued, "as well as case studies from around the world, and Siemon's popular Standards Informant and Infrastructure blogs, featuring industry facts and opinions from Siemon experts."
The app also enables users to keep up with the company's latest innovations, including mobile access to product data, spec sheets and installation instructions for Siemon's range of copper and fiber-optic cabling and connectivity, cabinets, racks and cable management. The app also is a gateway to Siemon's library of video tutorials and demonstrations, as well as its Shielded Cabling Resource Center.
Robert Carlson, Siemon's vice president of global marketing, commented, "Because a high-performance, reliable cabling system is critical to today's data center, LAN and intelligent building networks, we always strive to keep our customers up to date with the latest information on industry standards, trends, best practices and our comprehensive suite of products. With the new Siemon mobile app, we now give our customers quick and easy access to the information they need from one location—right in the palm of their hand from their smartphone or tablet."
The app also makes it easy to locate Siemon offices and installation partners worldwide, the company noted. "From the app, Siemon partners can log in to access the Partner Support Center and other collaboration resources," Siemon said.
The app is now available from the Apple App Store and from Google Play. It also can be downloaded from the Siemon website here.