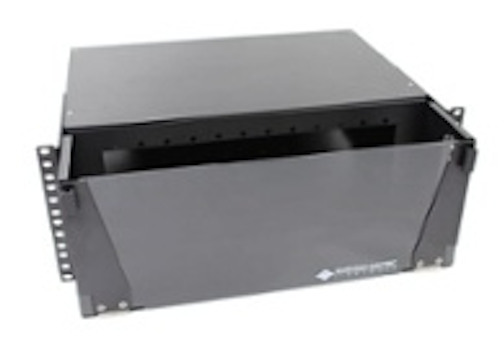 Sumitomo Electric Lightwave (SEL) is set to unveil its PrecisonFLEX 4RU Static Patch Panel at the upcoming BICSI Fall 2015 Conference (Sep. 20-24) in Las Vegas, and the upcoming AFCOM Data Center World (Sep. 20-23) in National Harbor, Maryland.

According to the company, featuring a scalable and flexible design, the 4RU Static Patch Panel accepts various cassette forms that provide the flexibility to accommodate a variety of network designs. Additional features include a removable top, front, and rear doors to better accommodate accessibility to upper and lower panels.
The 4RU Stationary Patch Panel is compliant with all RoHS regulations and is capable of holding up to 288 LGX, 384 SEL, and 576 HD LC ports.
Sumitomo Electric Lightwave will exhibit the 4RU Static Patch Panel at exhibit booth 521 at the 2015 BICSI Fall Conference and exhibit booth 616 at AFCOM Data Center World.
"The new 4RU static patch panel is flexible to any network design and can also provide needed cost savings for our customers," comments Bill Charuk, senior product manager for SEL's Data Center Solutions unit. "Accommodating our customers' needs and listening to their feedback drive our research and development process. We're excited to unveil this product and hope that customers will benefit from the many features that encompass this product."