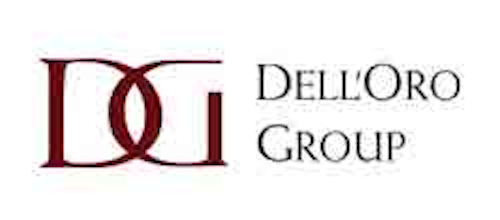 According to a recent report by Dell'Oro Group, an analyst firm covering the telecommunications, networks and data center information technology (IT) industries, the Layer 2-3 Ethernet Switch market declined nearly $1 billion in the first quarter 2015 to slightly more than $5.5 billion.

"Seasonality, especially since China has become a larger part of the market, caused Ethernet Switch revenues to be down significantly in 1Q15," notes Alan Weckel, vice president of Ethernet Switch market research at Dell'Oro Group.

Despite the strong sequential market decline, Cisco gained revenue share year-over-year, reveals the analyst.

The new report also states that Cisco Systems, Huawei Technologies, and Hewlett-Packard (H3C) were the top three vendors in revenue rank for the market in China during the first quarter 2015.
"The market will also be absorbing both HP's announcement to divest H3C and Avago's announcement to acquire Broadcom," added Dell'Oro's Weckel. "It has been almost a decade since we have seen so much vendor repositioning in the market."

The Dell'Oro Group's "Ethernet Switch Quarterly Report" offers a complete overview of the Ethernet Switch industry with tables covering manufacturers' revenue, average selling prices, and port/unit shipments (by speed Fast Ethernet, Gigabit Ethernet, 10 Gigabit Ethernet, 40 Gigabit Ethernet, 100 Gigabit Ethernet) for Layers 2-3 (both managed and unmanaged).

Weckel concluded, "Campus switching has begun an upgrade cycle to support next generation wireless LAN access points using new multi-Gigabit technology as a catalyst. Campus switching will also get a boost from E-Rate during the summer. As we transition to the end of 2015, the data center will begin an upgrade cycle to 25 GE for server access with 100 GE starting to ramp to significant volumes. "

Learn more about the report.