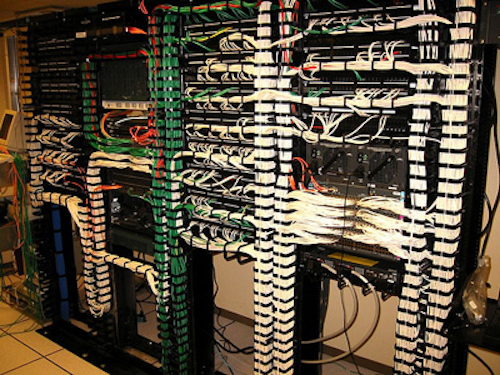 Poor rack cable management has proven to be a source of downtime and frustration during moves, adds and changes for many data center operators. It can also lead to data transmission errors, safety hazards, poor cooling efficiency, and a negative overall look and feel of the data center. A new white paper from APC-Schneider Electric discuses the benefits of effective rack cable management, and provides guidance for cable management within high density and networking IT racks, which will improve cable traceability and troubleshooting time while reducing the risk of human error.

The paper contends that current trends such as high density servers, converged infrastructure, and high availability result in an abundance of power and data cables within IT racks. While advancements in IT rack designs have improved power and data cable management, a comprehensive strategy for managing power and data cables within IT racks is critical for the uptime, safety, and cooling efficiency of data centers, adds APC-Schneider Electric.

The white paper provides guidance on power and data cable management techniques that will improve a data center's physical appearance, cable traceability, airflow, cooling efficiency, and troubleshooting time, while reducing the risk of human error. Further, the document outlines the following 7 steps that can help data center operators achieve clean, well-organized facilities:

1. Plan
2. Determine the routes for power and data cables
3. Identify cables
4. Route and retain cables
5. Secure cables and connectors
6. Avoid thermal issues
7. Document and maintain organization

View/Download the white paper.