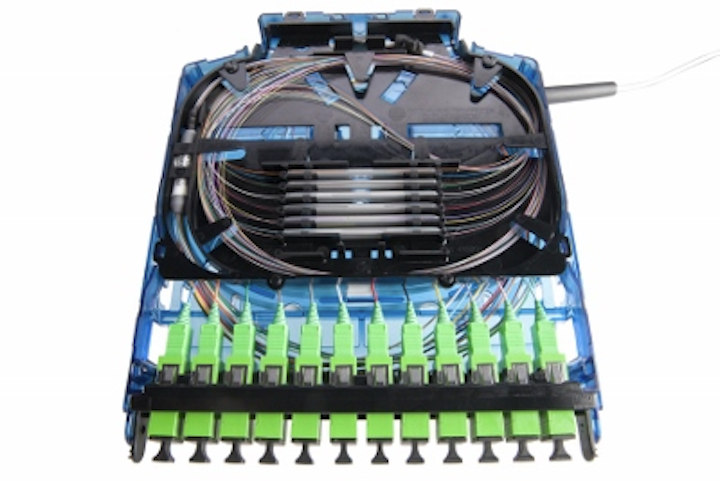 Clearfield recently announced it deployed a Gigabit Passive Optical Network (GPON), or passive optical LAN (POL), using access-solution hardware from Zhone Technologies, at Clearfield's manufacturing and operations facility in Minneapolis, MN. Clearfield recently leased a new 70,000-square-foot space for its company headquarters. The two companies, Clearfield and Zhone, also announced their intention to co-market GPON solutions for enterprise customers and develop integrated hardware/software solutions that optimize the implementation of Clearfield's fiber-optic products and Zhone's fiber access solutions.
Cheri Beranek, Clearfield's chief executive officer and president, commented, "When we built our new headquarters in Minneapolis, we chose to walk the walk. We needed a broadband network with screaming speeds that would showcase the benefits of fiber-optic solutions while also supporting the needs of our employees now and far into the future. A GPON was the answer, and Zhone provided the key access solutions to make it happen."
Clearfield's chief information officer Michael McMillan was tasked with overseeing the deployment of passive optical LAN GPON at the facility that contains both manufacturing space and an office environment. The space houses up to 100 employees at any time, so the network had to support approximately 500 devices, including 150 PC workstations and VoIP phones, peripheral devices like wireless printers, and mobile devices dependent on WiFi connections. McMillan recalled, "As an IT professional who has been running traditional copper Ethernet for 25 years, initially this was outside my comfort zone. Once the project was completed, I found the GPON network to perform exceptionally well. It is 100-percent reliable and breathtakingly fast."
Zhone Technologies' hardware was paired with Clearfield's Clearview Cassette products, which the company describes as "a single-architected, modular fiber management platform." Using the Clearview Blue Cassette (pictured) and the Clearview xPak Cassette, McMillan said he lowered the cost of the deployment and its maintenance while ensuring Clearfield can expand the network without having to reconfigure it when and if the company expands into the remainder of the building that is not currently leased or occupied.
Zhone Technologies' 2624 optical network terminals (ONTs) enabled with four-port Power over Ethernet were mounted on each desk, while 2804 ONTs were mounted on the walls in private offices. Eight-port 2608 ONTs were used to support connectivity at guest desks where out-of-town employees work when they visit the facility. The network is supported by Zhone's MXK-310 with seven line cards, providing service to as many as 360 active Ethernet subscribers. "The result is a network that can deliver up to one gigabit throughput to every single desk in the facility—a capacity that is only limited by the throughput of the electronic devices," Clearfield said.
The passive optical LAN deployment took eight weeks from the moment McMillan ordered the equipment to the day employees moved into the office. "The GPON system was fast and easy to design, administer and install," McMillan added. "So far it has been absolutely bulletproof. I would recommend that anyone who is considering a network migration, major renovations or a new build, to spend a day on a GPON network to see what it can do."