Inline coupler panel accepts RJ45 plugs on both sides
Siemon's Max Inline Coupler panel achieves port duplication for temporary installations and disaster-recovery efforts.
May 4th, 2015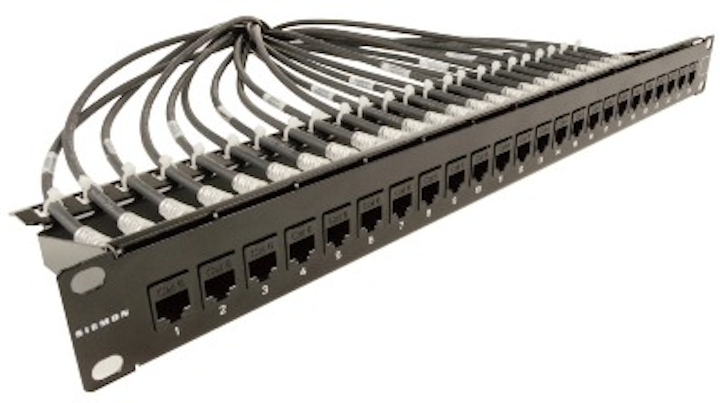 Siemon recently introduced the MAX Inline Coupler Panel, which allows RJ45 plug connections on both the front and rear sides "for faster deployment and quick duplication of active equipment ports in a variety of applications," the company explained. "Preassembled with 24 Category 5e or 6 UTP couplers, the MAX Inline Coupler Panel allows for for connecting RJ45 plugs into both sides of the panel. When used with Siemon's double-ended IC solid and MC stranded modular cords, the coupler panel allows for extremely quick duplication of active equipment ports, which is ideal for emergency situations. The performance of the MAX Inline Couplers is such that one coupler can be installed per warranted channel along with up to three other non-coupler connectors."
The panel is made of steel, which Siemon describes as both lightweight and high-strength. The panel has a black finish and features a 1-RU height, with a removable rear cable-management bar that secures cable for proper strain relief.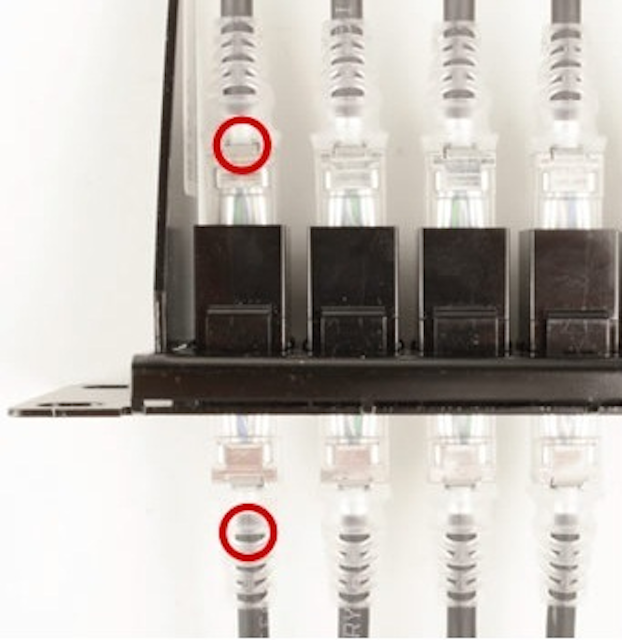 Brian McCaffrey, product manager for Siemon, commented, "In highly dynamic environments with constant change or in situations that call for getting active equipment up and running extremely quickly, the ability to plug RJ45 cords into the back of a patch panel eliminates time-consuming punchdown of cable. Popular for temporary installations and disaster recovery, our MAX Inline Coupler Panel can be deployed without exceeding channel requirements."