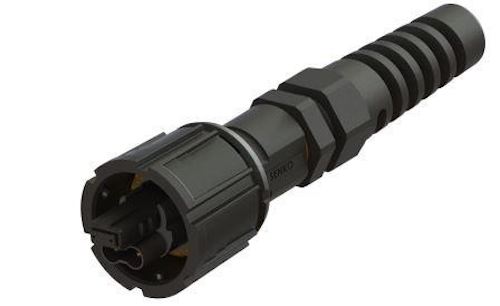 Senko Advanced Components has unveiled its IP-ONE hybrid fiber-optic connector, designed to provide simultaneous power and optical connectivity to remote equipment in harsh environmental applications.

Besides its hybrid capability, key features of the new connector include: availability of LC duplex and MPO variants; IP-68 rating; Senko Safe Lock (patent pending) capability; and power delivery over distances greater than 1 km.

The company says that use of its IP-ONE power and fiber-optic connector reduces material cost and simplifies installation. The connector is already in use in front-haul, mobile backhaul, DAS, and FTTx deployments, Senko asserts.