M12-to-RJ45 Ethernet adapters
Amphenol's Category 5e-rated adapter provides IP68 protection on its M12 side even in unmated position.
Mar 14th, 2013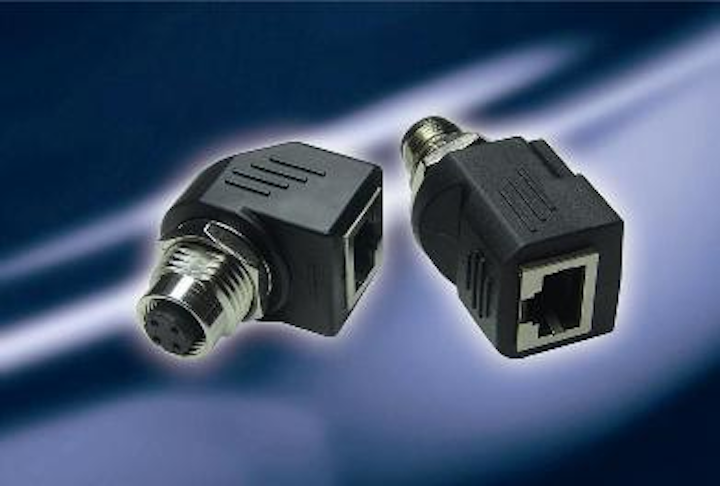 New M12-to-RJ45 adapters from Amphenol enable the integration of industrial Ethernet connections into existing networks, the company says. "These adapters are easy to assemble into existing panels with the IP67/68 bulkhead style M12 connector," Amphenol says.
The adapters are available in straight and right-angle versions, as well as in male and female version on the M12 side. The M12 interface complies with ODVA and IEC 61076-2-101 Industrial Ethernet specifications. "The connection into the RJ45 socket can easily be done with standard RJ45 cables," Amphenol adds.