Terminals for distributed control systems
New series of products from Weidmuller allows high-density marshaling in process industries.
Aug 30th, 2013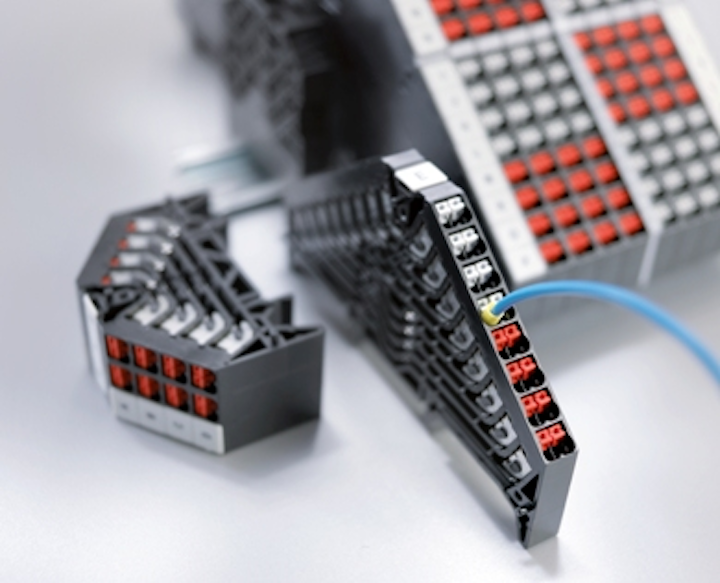 Weidmuller has introduced two new terminal block series, PRV and PPV 4/8/16; the product families support efficient wiring concepts for process industry environments. They have been developed to meet challenges of distribution control system (DCS) "marshaling"—or keeping in order a large number of wires. According to the company, the terminals "facilitate simple wiring, reduced cabinet space requirements, expanded wire routing and signal distribution capabilities." Weidmuller also points out that, "Even with the existence of alternative technologies such as remote I/O and Fieldbus, terminal blocks still play a crucial role in DCS marshaling and PLC [programmable logic controller] applications."
The 16-way multi-tier PRV terminal block, each of which supports 64 connections, can distribute more than 1,700 signals per 39 inches of DIN rail space, the company notes. The color-coded (red/white) clamp actuator buttons help to ensure optimum orientation when installing an extensive marshaling panel and carrying out future maintenance troubleshooting, Weidmuller adds. The PRV terminal family includes 4-, 8- and 16-tier marshaling distribution terminals, while the PPV family includes 4- and 8-tier power distribution terminals.