Fiber-optic cable assembly claims 60-percent cable-density increase
Optec Technology says its 1.2-mm Enhanced Mini assembly eases cable congestion.
Sep 3rd, 2013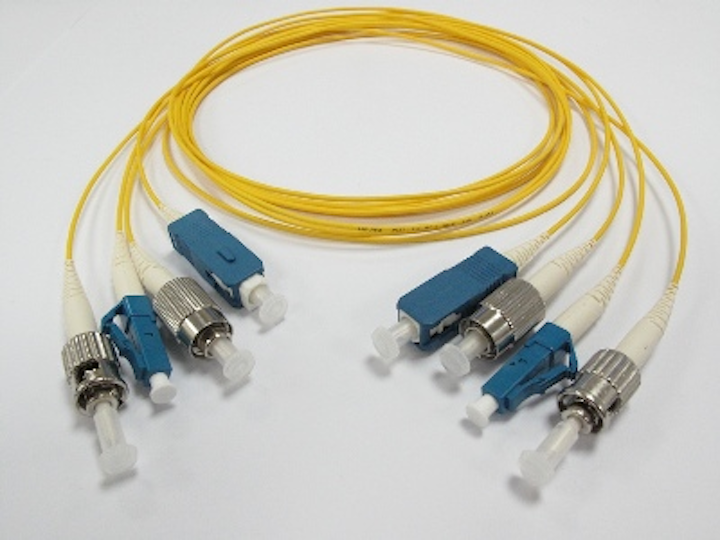 Optec Technology Ltd. says its Enhanced Mini 1.2-mm Cable Assembly has been designed to address the cable-congestion problems that cabling-system designers face. "Without compromising any mechanical performance—in particular, pulling force—this revolutionary 1.2-mm cable assembly provides appreciable size and weight advantages over conventional 2-mm cable, which saves more than 60 percent of precious network space," the company said when announcing the new assembly.
The company adds that the smaller-diameter cable of the assembly soothes cabling-congestion problems and allows for better airflow in computing environments, while also improving patching. The assembly is suitable for "virtually all space-constrained indoor environments such as data centers, public and private networks, equipment distribution areas, storage systems, DWDM systems, crossconnects and switching systems," the company says.