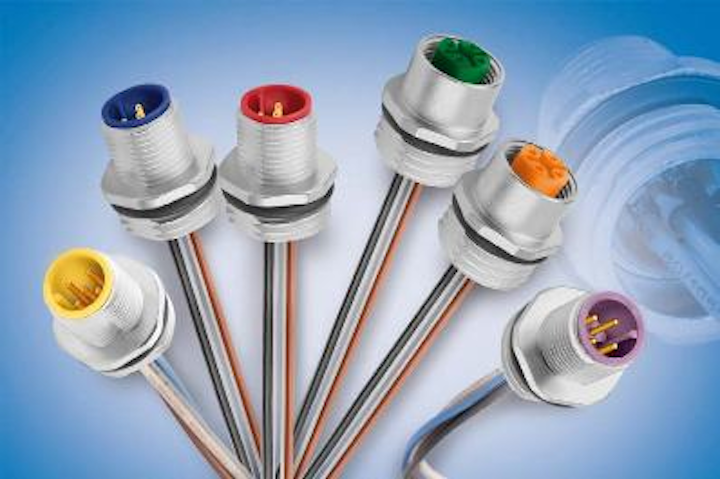 Binder-USA has released color-coded versions of its Series 713 and 763 M12 panel-mount connectors. "This option has been offered in order to reduce the possibility of crossmating connectors when multiple M12 connectors are used nearby," the company explained. "The M12 connectors are commonly used in industrialautomation technology."
The panel-mount receptacles are available in purple, orange, yellow, green, red and blue. Now also available in all six colors are the A-coded male and female front-mount connectors with 4 and 5 pins. The connectors have 24-AWG wires preattached with a standard wire length of 200 mm. Custom wire lengths are available upon request. When fully mated, the connectors are IP67-rated.
Also by customer request, B- and D-coded versions with wires, different housings and dip-solder contacts can be provided. Initially, a minimum order quantity of 50 pieces is required.