RJ45 boots protect and help manage patch cables
Platinum Tools boots are available in sizes from 5.5 to 7 mm and in 9 colors.
Oct 29th, 2013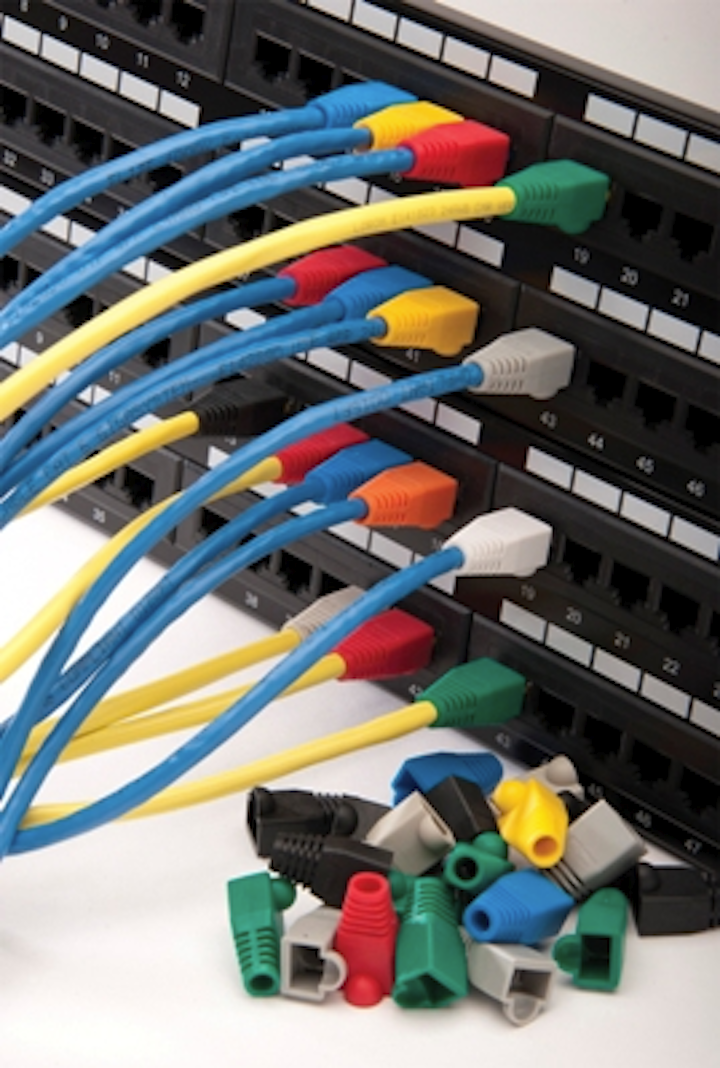 The RJ45 boots recently made available from Platinum Tools are designed to work on all standard RJ45 as well as EZ-RJ45 connectors, the company says. John Phillips, product manager with Platinum Tools, explained, "With the ever-increasing use of longer and additional wires and cables in commercial, residential and security installations, the chances for broken or damaged connectors, as well as tangled and snagged connectors, also increases. Our new RJ45 boots prevent tangle messes, eliminate broken release/locking tabs, help maintain radius bend, relieve cable stress, cover the external ground on most shielded connectors, and are color-coded."
Made from acrylonitrile butadiene styrene (ABS) plastic, the boots are available in sizes that include 5.5, 6, 6.5 and 7 mm. Colors available are black, white, red, orange, blue, gray, green, yellow and purple. Platinum says the 5.5-mm boots typically are used for Category 5e cords, while the 6- and 6.5-mm boots are used for smaller and medium-sized Category 6 cords, respectively. The 7-mm boots typically are used for larger Category 6 cords, Platinum adds.