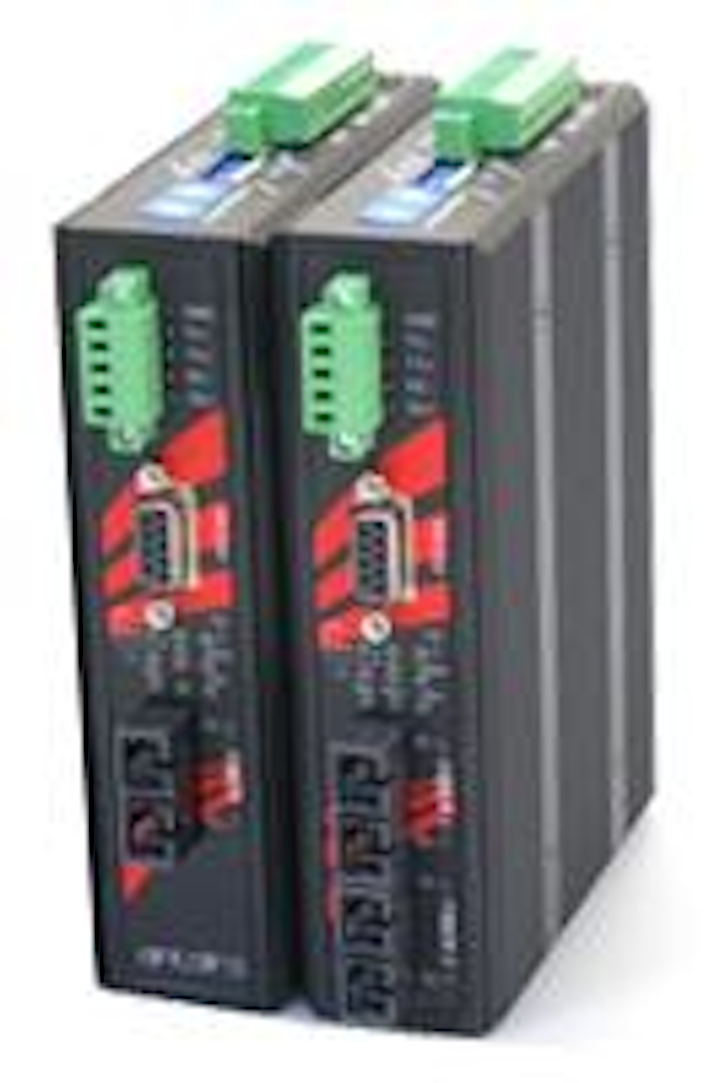 The STF-500C series serial-to-fiber converters from Antaira is intended to withstand industrial networking hazards like shock, drop, vibration, electromagnetic interference and temperature extremes, the company says. Models are available with temperature ranges of 0 to 60 degrees Celsius and -40 to +75 deg. C. The converters secure asynchronous RS-232, RS-485 or RS-422 serial data transmissions over EMI-resistant fiber at speeds up to 1024 kbits/sec, the company notes.
Single- (STF-501C series) and dual-fiber port (STF-502C series) models are available, with SC or ST interfaces. Multimode models have a 2-km reach while singlemode models have a 30-km reach.
Antaira points out the models have data-protection features including built-in RS485 auto detection, 15-KV ESD protection and 2.5-KV isolation protection, and a 10-position rotary switch for RS422/485. The 501C model supports point-to-point architectures as well as one-way daisy chain and ring topologies in half-duplex mode. The 502C model supports point-to-point setups with single-duplex fiber connection (without protection), or dual-duplex fiber connection (with fiber protection). It also supports daisy-chaining with a duplex fiber connection and a full-duplex redundant serial fiber network with dual fiber connections.