Extend PoE distance over coaxial cable
Azco Technologies says its new device uses RF technology to extend the distance of 100-Mbit/sec Ethernet and PoE using legacy coax.
Jan 11th, 2013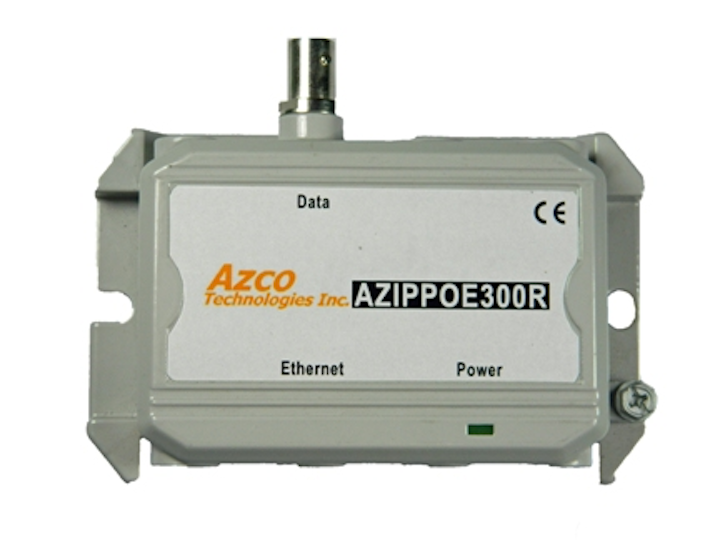 Azco Technologies announced the availability of its Power over Ethernet Extender, which it dubs a "PoE extender over coax." "By using novel RF technology, it can extend the transmission distance of power and 100-Mbit/sec Ethernet data over legacy coaxial cable to save recabling costs," the company says.
Since the 2003 ratification of 802.3af, which provides for 15.4W of power to remote devices, "PoE applications have become popular and promising," the company says. "However, Ethernet transmission has a 100-meter limitation by using copper cable. If users need to transmit PoE exceeding 100 meters, they can only use a PoE repeater to reach greater distances," Azco notes.
That is, until now, the company says. "This is the first true PoE extender, not repeater, technology," Azco asserts, "to achieve greater distances beyond the standards, and the flexibility of using the existing cabling plant."