Legrand introduces Ortronics preterminated fiber-trunk cable system
Trunks' fiber, cable and connector types, as well as breakout configurations are configurable.
Apr 3rd, 2013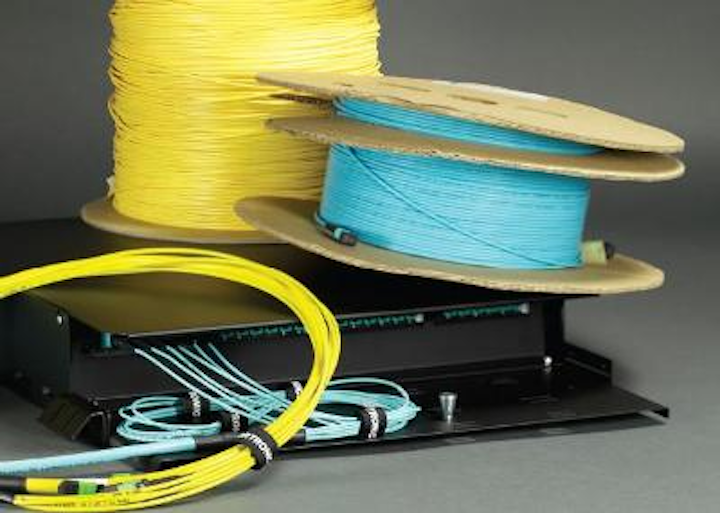 Legrand has introduced the Ortronics Preterminated Fiber Optic Trunk Cable Assembly System, which the company explains "provides a streamlined approach to network design by reducing the number of individual components in the structured cabling system, while factory testing and quality engineering ensure performance, reliability and a successful installation."
The trunk cables are fully configurable, Legrand adds, and available with a variety of cable and connector combinations, including fiber-connector types, breakout configurations and jacket materials. Each trunk can have multiple fiber connectors on either end, as well as a choice of cable designs. Singlemode and multimode versions are available, as well as micro array data and indoor/outdoor cables. Connector options include MTP, LC and SC.
"The number of finished trunk cable configurations can be overwhelming due to unique network installations, variable transmission rates and multiple fiber, cable and connector choices," Legrand adds. "Understanding the complex process of designing customized trunk-cable solutions, Legrand has created a simple but powerful cable configurator that takes into consideration the application, fiber and connector needs, as well as packaging requirements. It is designed to take into account all the variables of fiber cable assemblies, including validation rules, ensuring selections are correct in every way."