Industrial media converters reach 80 km
The latest media-converter product line from L-com includes four singlemode versions and one multimode version.
Sep 1st, 2011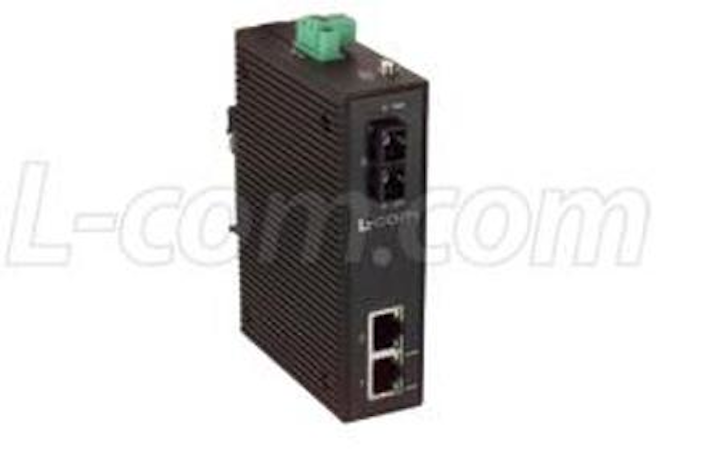 A new line of media converters from L-com is meant for industrial cabling environments, can be DIN-rail-mounted, and supports distances up to 80 kilometers using singlemode fiber. The four singlemode versions of the converter support 20, 40, 60 and 80 kilometers while the multimode version supports 2-kilometer distances.
L-com product manager Peter McNeil said, "With the growth of industrial networks, we have seen an increased need from our customers for cost-effective, easy-to-install, rugged industrial connectivity solutions."