Tray holds up to 2,200 Cat 6 cables
Hoffman Quick Tray Pro comes in 2-, 4- and 6-inch depths and widths between 4 and 24 inches.
Jul 1st, 2011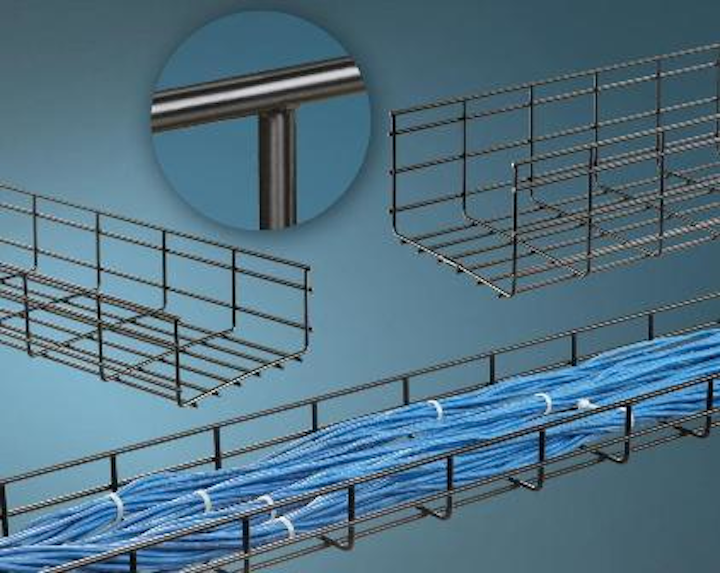 The Hoffman Quick Tray Pro line of cable tray from Pentair Technical Products is available in sizes that accommodate between 122 and 2,200 cables of a standard Category 6 diameter. The line is available in depths of 2, 4 and 6 inches and widths of 4 to 24 inches. Custom sizes are also available.
Accessories and supporting components are also available, such as splices, connectors, brackets, cable guides and supports. The company says that these accessories, as well as the trays themselves, equally distribute the weight of the cables they support. Standard finishes are pregalvanized and black powder-coat; custom options available include electro-zinc plated, pewter and stainless steel. Pentair also offers the Hoffman Quick Tray Pro products with flat-shaped wire, which the company says increases the contact area between the tray and the cables, and consequently reduces wire pressure by approximately 75 percent.
Pentair says the trays' T-weld design eliminates sharp edges and catch points. The trays are UL- and cUL-listed, and NEMA- and NFPA-approved.
Visit the Hoffman brand cable- and wire-management page here.