Pedestal clamp part of mesh-bonding network
The clamp from ERICO complies with NEC Articles 250 and 300.
May 9th, 2011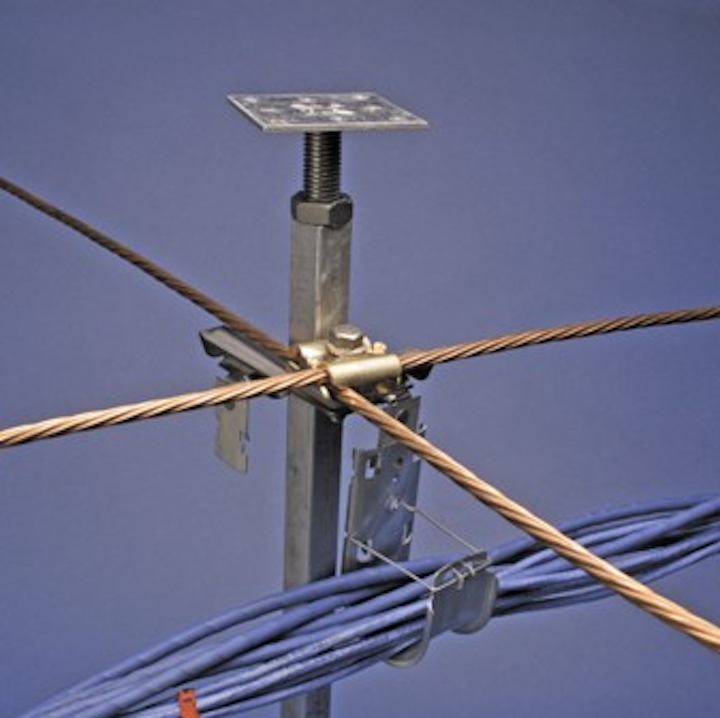 The Universal Pedestal Clamp from ERICO is, according to the company, a means of enabling fast, simple and economical field construction of mesh bonding network (MBN) and cable management systems in data centers and computer rooms. In addition to multiple cross-wire bonding connections, each connector will also accommodate additional pigtails that can be used to connect to building steel or equipment.
The bonding conductor does not have to be bent at each pedestal, ERICO explains, in order to confirm to the grid pattern. This minimizes time and labor, the company notes. The clamp provides an attachment point for Caddy J-hooks and is made of stainless steel. It complies with National Electrical Code Articles 250 and 300, ERICO says, in addition to being UL-listed as a grounding/bonding clamp in addition to a cable support.