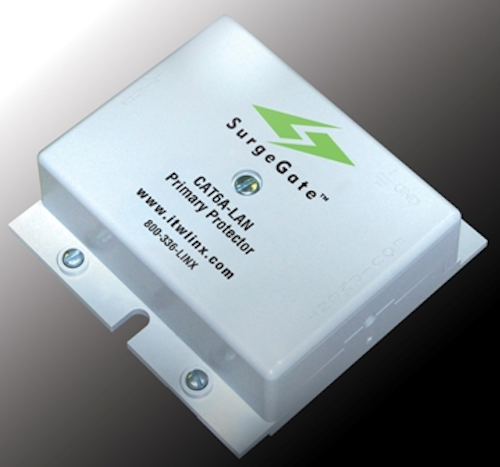 ITW Linx recently announced the SurgeGate Cat 6A Building Entrance module, a Category 6A surge-protection device tested for us in 10-Gbit networks. The company says the SurgeGate Cat 6A module is a UL-listed primary protection device.
"Building entrance protection has remained the same for over 40 years, until now," the company said when announcing the product. "The new SurgeGate Cat 6A Building Entrance module is the next-generation solution in protection for critical network and security systems from lightning and other surge events."
The product is listed per UL 497 Protectors for Paired-conductor Communications Circuits. Input/output connections are 110-type punchdown terminations and ITW Linx says the circuit is 100-percent solid state.