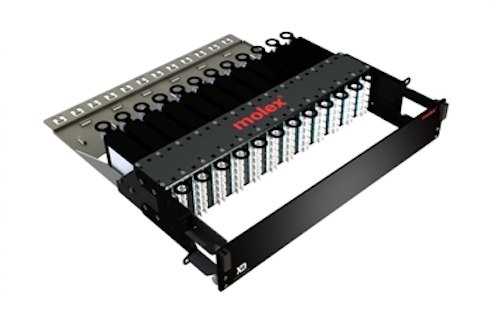 Molex Premise Networks recently introduced the Xtreme Density System, which the company describes as "a flexible, configurable rack-mount unit for storing and terminating incoming fiber cable."
Products in the system include "modules, 1U and 2U rack-mount chassis, compatible preterminated options, very-high-density and non-U options, with controlled fiber and cable management throughout," the company says.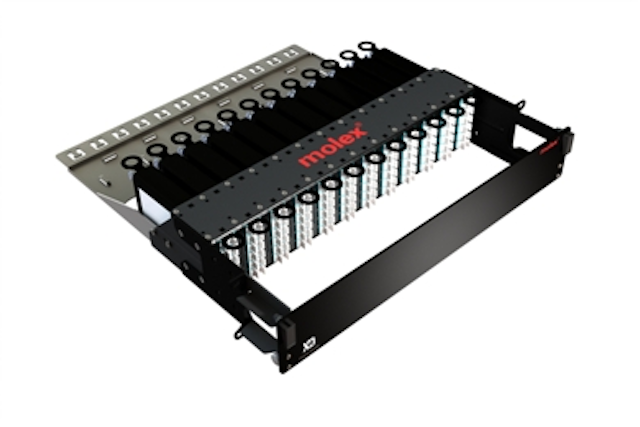 "The chassis allows multiple technology upgrades on a single chassis," Molex Premise Networks explains, "offering extra-high-density connectivity and management within the same footprint. The cassette-based modules provide protection, ease-of-deployment and management and allow for component standardization to assist in reduction of downtime."
The company says the system is ideal for data centers, storage area networks, enterprise and campus environments as well as telecom central-office applications.