M12 Category 6A jack available with or without flange
The new jack from Metz Connect provides 10G capability in automation, control and industrial environments.
Jan 20th, 2014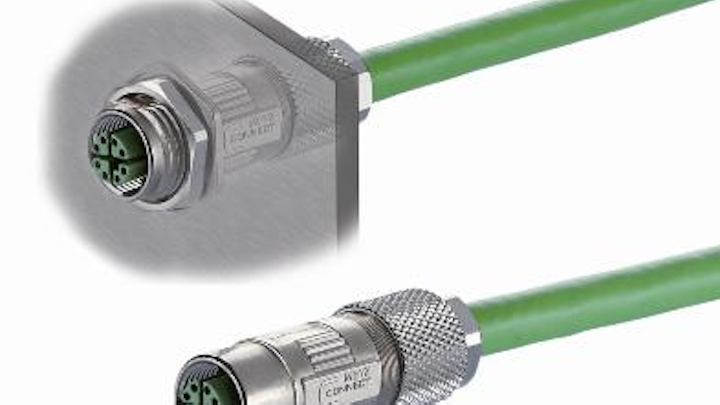 The M12 jack for field assembly, available from Metz Connect, was "developed for futureproof and high-performance 10-Gigabit Ethernet cabling and for automation control units," the company said when announcing the product. "The jack has two X-coded variants: with or without flange," Metz Connect continued. "The flange variant is suitable for installation in equipment, machines or plant, and the one without flange is used for free plug 'inline' connections."
The Category 6A jacks are suited for data transmission up to 10 Gbits/sec, thanks to their complete metal shielding using a zinc die-cast housing, the company said. "The M12 jacks for field assembly can be used for applications experiencing difficult transmission conditions," the company explained. "When mated, the M12 jacks offer class IP67 protection, and while unplugged, jacks should be protected with dust caps."
These field-assembly jacks join Metz Connect's Ethernet M12 product family, which also includes X- or D-coded female connectors for PC boards, plugs for field assembly, cable assemblies and panel feed-through adapters for electrical cabinets.