Field-installable Category 6A plug accommodates tight spaces, direct-attach links
The C6A RJ45 field plug from Metz Connect is available in 180- and 360-degree versions.
Jan 17th, 2014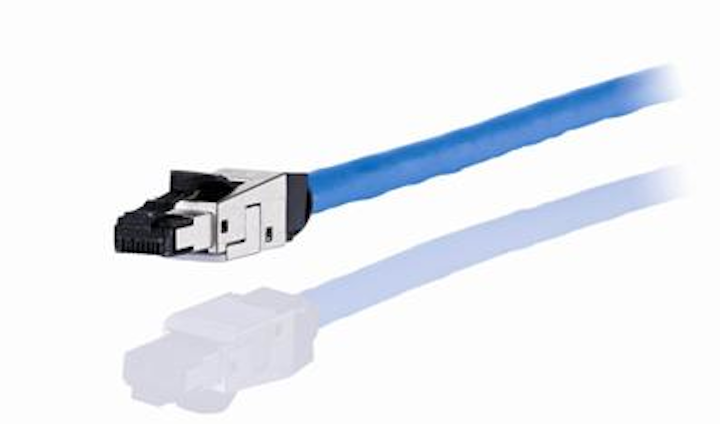 Metz Connect's new C6A RJ45 Field Plug Pro "provides high reliability connections and is very simple to install on site, without the need for special tools," the company says. A straight, 180-degree version and a 360-degree version are available. The straight plug includes two components and the 360-degree version includes four components. Both versions can be reused, the company explains. "The plug can, for example, be dismantled and reused in scenarios of cable damage or crossconnection errors."
Metz Connect emphasizes these plugs' compact design make them suitable for multiport applications and extremely confined spaces. "To provide a reliable flow of data, both versions of the C6A RJ45 Field Plug Pro are shielded against external EMC interference using a die-cast zinc housing," the company says, adding that the plug "offers the transmission technology features of Category 6A in accordance with ISO/IEC 11803 Ed. 2.2:2011-06 (Class EA) and is suitable for transmission up to 10 Gbit. Ethernet power is possible using the PoE, PoE Plus and UPOE variants."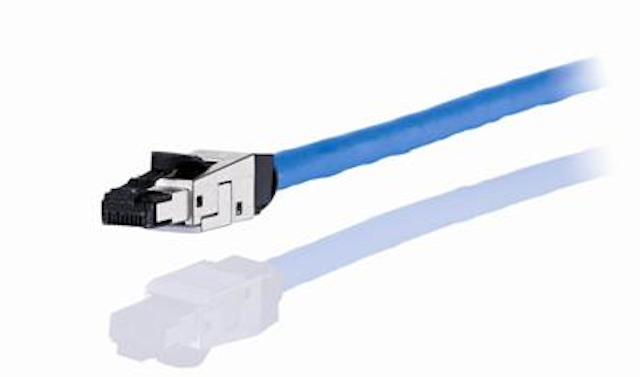 The 360-degree version of the plug offers the flexibility to be assembled in 32 possible cable-direction variations. "The flexible plugs are used for terminals with significant spatial restrictions and which are not subjected to applications with time-lapse limitations," Metz Connect adds. "This includes, for example, the direct connection of wall-mounted devices—routers, in-house IP cameras, et cetera.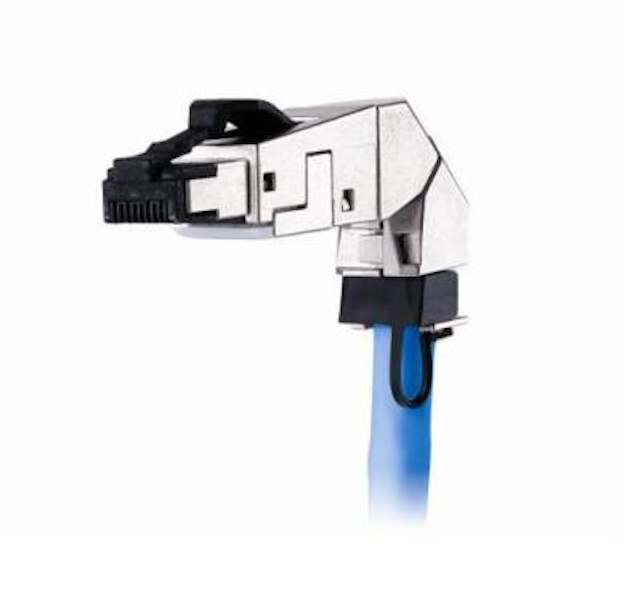 "Ethernet interfaces are also required in industrial automation and manufacturing applications, and as a requirement for seamless communications from the office to individual machines," the company also notes. "For reasons of space it is not always possible to provide every person in the communication chain with their own interconnect. Direct connection of the installation cable, via a plug for field assembly, is therefore a viable alternative."