Leviton introduces intelligent port management system
The Intact system for copper and fiber networks monitors port status and alerts IT managers with real-time information.
Jan 7th, 2014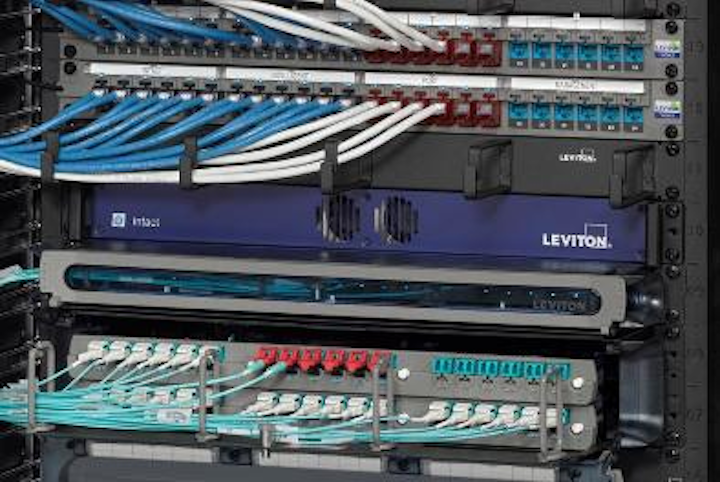 Leviton recently introduced the Intact Intelligent Port Management System, which the company described as "a solution for fiber and copper networks that monitors port status and manages network changes. The system sends alerts and real-time information to IT managers, allowing them to diagnose problems and handle changes quickly using Intact software."
Mark Dearing, senior product manager for Leviton, explained, "Intact provides infrastructure managers with a monitoring solution that's easy to use, economical, and works seamlessly across multiple systems and devices. It's an open system with a simple interface that eliminates complexity, and it's the most cost-effective solution for a layer-1 infrastructure."
The Intact Patch Cord works through a programmable microchip with a unique identifier applied to one or both ends, Leviton described. The cords combine with Intact Patch Panels to communicate the port status to the Intact Device Manager through USB cable. LED lights on panels indicate each port's status and serve as visual guidance for work-order execution, the company further explained. The Intact Device Manager hosts the system's software, which is accessible on any standard web browser over a corporate network; it is optimized for PCs, tablets and smartphones.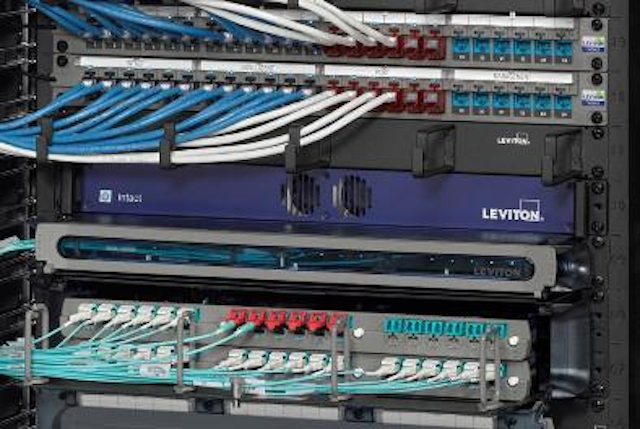 USB Intact Device Hubs are available to expand the number of Intact Patch Panels that can connect to an Intact Device Manager. Also, multiple Intact Device Managers operate together seamlessly, Leviton said, allowing the system to scale easily.
Leviton also said its existing QuickPort Copper Panels (1RU, 24-port) and Opt-X Ultra Fiber Enclosures (1RU, 2RU) are "intelligent-ready" and can be upgraded with Intact Panels on the rack to become Intact intelligent devices.
Intact software allows users to assist technicians with changes and troubleshooting by managing work orders, logging events and creating network topologies, Leviton noted. By providing visual displays and detailed connection information, the company added, the software makes it easy to navigate to the right panels and identify specific ports, thereby eliminating accidental moves and changes. The software arrives preinstalled on the Intact Device Manager, so no additional setup or configuration is required.
The Intact Intelligent Port Management System also offers additional physical security; Intact Secure RJ (copper) and LC (fiber) Patch Cords include a patented locking mechanism that cannot be released without an extraction tool of the same color.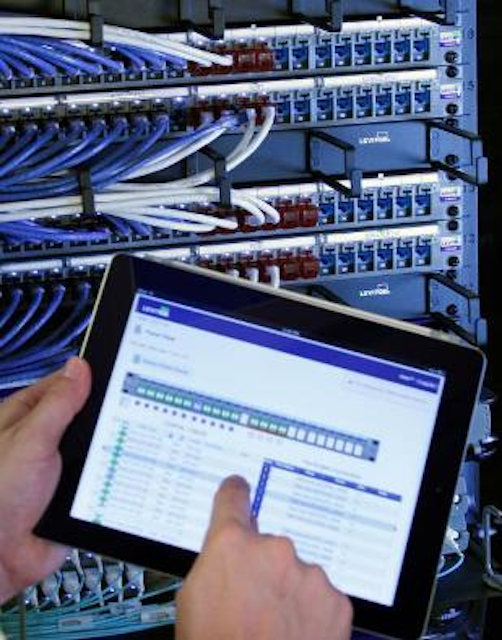 The Intact Intelligent Port Management System is available through Leviton's distribution network. More information on the Intact system is available here.