All-in-one prep tool for fiber splicing
America Ilsintech's Multipack F combines several fiber splicing tools: stripper, cleaner bottle, cleaver and sleeve oven, in one unit.
Nov 14th, 2014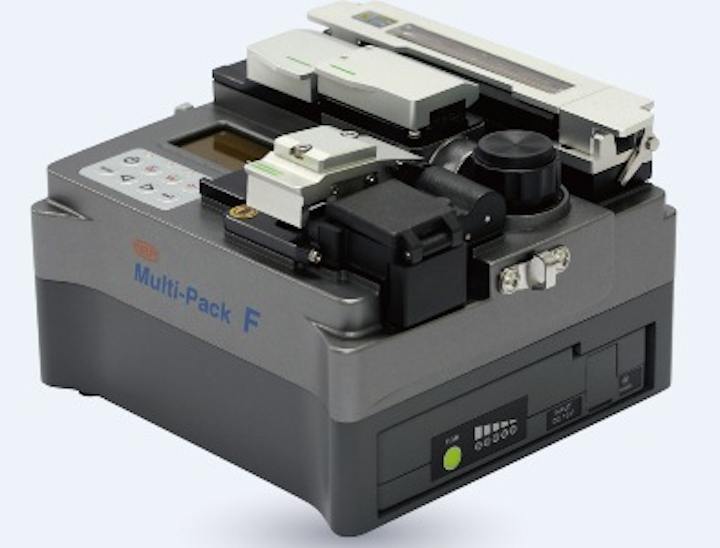 America Ilsintech recently released the Multipack F, which the company describes as an "all-in-one fiber-optic prep tool" for fiber splicing. The tool "houses all prep and finish functions and is the perfect accompaniment to any splicer for increasing efficiency, accuracy, quality and capacity at any job," America Ilsintech continued.
Multipack F includes a thermal stripper, cleaner bottle, precision cleaver and sleeve oven in a single unit. These components are combined into a single housing, which the company pointed out assures maximum efficiency through more-accurate and higher-quality fiber preparation. The Multipack F also provides a power meter and a visual fault locator, allowing technicians to observe fiber splicing results in the field.
"Whether you have the America Ilsintech Swift S3 splicer, or a legacy splicer purchased before all-in-one splicers were available, the Multipack F can improve the quality of your splicing," said Brad Everette, eastern regional manager for America Ilsintech. "Some splicing teams also use two Multipack F units per splicer to maximize output on jobsites."
The tool is compatible with all America Ilsintech holders, including those intended for F series Clad Alignment, S series Core Alignment, and R series Ribbon Alignment splicers. The company added that the tool is ideal for those who want additional capacity out of their fusion splicer, and for those seeking equipment for fiber splicing in a fiber termination lab.