Desktop grommet features USB, power outlets
Mockett's PCS6 personal charging station is available in black, gray and white finishes.
Jun 30th, 2014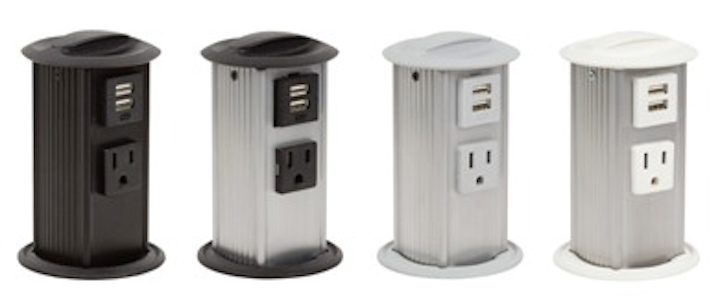 The PCS6 grommet from Doug Mockett and Company Inc. can include USB and power outlets, the company explains. The grommets are available with either dual-power or with individual data (USB) and power outlets. The PCS6 is available with black, gray or white finish.
"Dual-input charger at 2.0 amps can charge up to two phones or tablets at once, freeing up the additional outlet for use with other portable devices," the company says. "Simply pull up on the handle and the unit locks into place in the upright position. Then push down to hide away when not in use."
The company says the device is ideal for traditional workspaces, or in the arm of a chair or nightstand.