RJ45 UTP jacks
3M's Category 5e and Category 6 RJ45 UTP jacks are key components of the company's copper interconnect product line.
Dec 22nd, 2014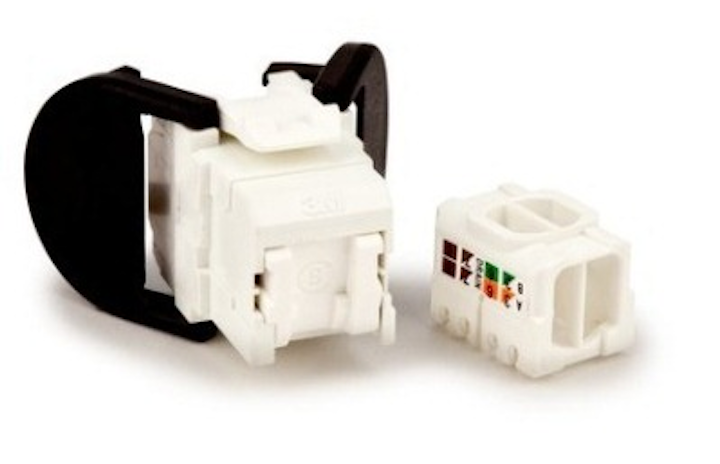 A set of RJ45 UTP copper jacks from 3M features integral shutters, a clip-in mounting format and a tool-less termination technique. Available in Category 5e and Category 6 performance levels, the RJ45 jacks "are designed to provide consistent and reliable installations," the company said. "The tool-less jacks are reusable and easy to install, resulting in a quality connection by design and providing maximum system performance," 3M added.
The company said the RJ45 UTP jack is a key component in its copper interconnect system, "fully compliant with Category 6 TIA, ISO/IEC and EN standards for hardware performance, confirmed by independent laboratory certifications," the company said. Category 5e-performing products also are available.
"The jack's unique three cable entry points help make the installation simple," 3M noted. "The traditional one-click design enables an easy, toll-less termination."