Floor boxes with 2- to 3-hour fire rating
Wiremold flush-style boxes are available single- and multiple-gang configurations.
Jul 24th, 2014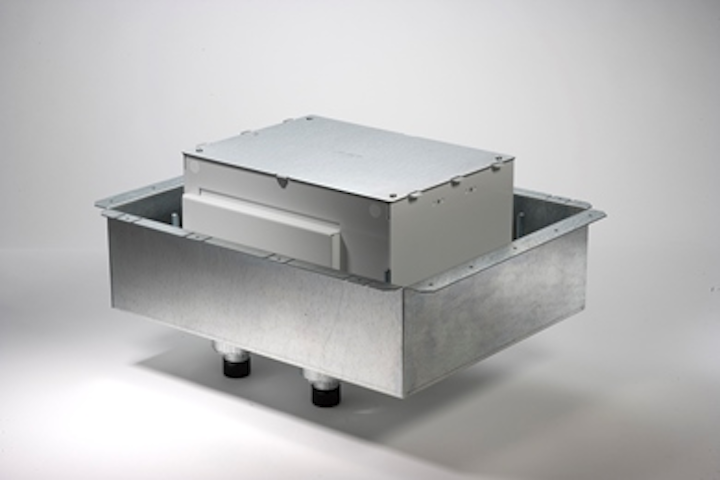 Legrand offers 19 Wiremold brand flush-style floor boxes, which the company says have been evaluated, tested and approved to meet UL Fire Classification requirements for a minimum 2-hour floor rating and in many cases, a 3-hour rating. "Available in single- and multiple-gang versions in steel and nonmetallic fabrications, they provide power, communication, and audio/video services into open spaces," Legrand said. "These boxes also accept existing cover plates and service fittings to present a more-consistent and aesthetic finish throughout the building."
The company specifically pointed out the Evolution Series Floor Box, which has a 3-hour fire rating. These boxes are available in 6-, 8- and 10-gang configurations with a "unique design" that allows them "to be installed in carpet, tile, and wood-covered concrete; terrazzo; and polished concrete floors without additional parts or accessories for above-grade fire-classified applications," Legrand said.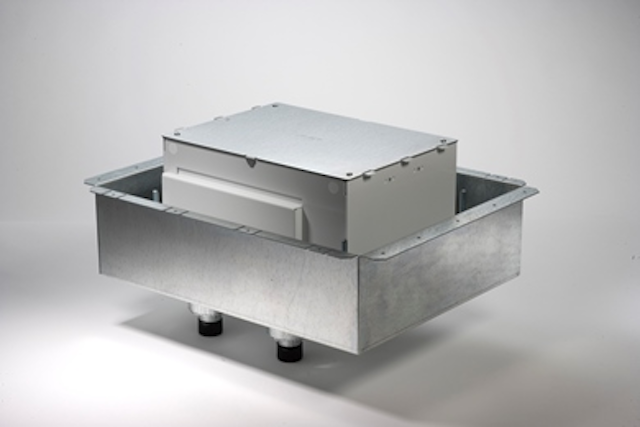 In addition to the Evolution series boxes, Legrand also offers one-, two- and three-gang OmniBox steel floor boxes; Resource RFB two- and four-gang multiservice steel recessed floor boxes; and 880MP and 881 Ratchet-Pro nonmetallic floor boxes.
"When properly installed, fire-classified floor boxes save time and money for general contractors and installers by eliminating the need for spraying or using other solutions to meet the building requirements," Legrand said. "They also eliminate the guesswork for inspectors and provide reassurance for building owners and property managers by meeting or exceeding the UL Fire Classification Standard."