Rack-mount fiber distribution panel
The 6U panel accommodates termination or splicing of 96-count outside-plant or riser cable.
Jul 18th, 2014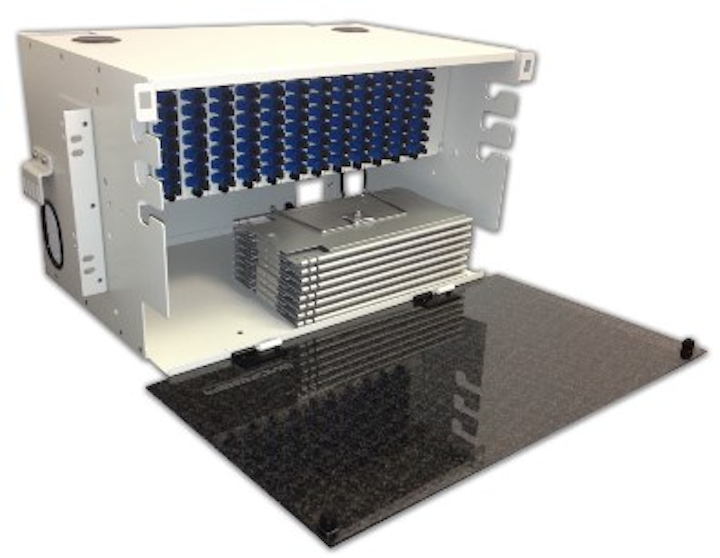 The newest product in Fiberone's rack-mount patch-panel product line is the FST-1050/96, a splice and termination fiber distribution panel (FDP) designed for 96-fiber-count applications. "The FST-1050/96 features 12 adapter-plate positions and accepts 8 splice trays, which provides for the splicing and termination of 96 fibers in a single chassis," the company explained when announcing the product. "The durable steel unit stands 6U high and is compatible with either a 19- or 23-inch rack."
Fiberone added that the FDP was designed to meet the needs of common 96-fiber-count applications, which in the past have been addressed by using modified versions of higher-fiber-count FDPs. "These fiber distribution panels will help telecommunications providers maximize the overall efficiency of their fiber networks," said general manager Craig Mead.