Fiber-cleaning products catalog
The full-line catalog from Chemtronics includes selection charts based on user requirements.
Jul 28th, 2014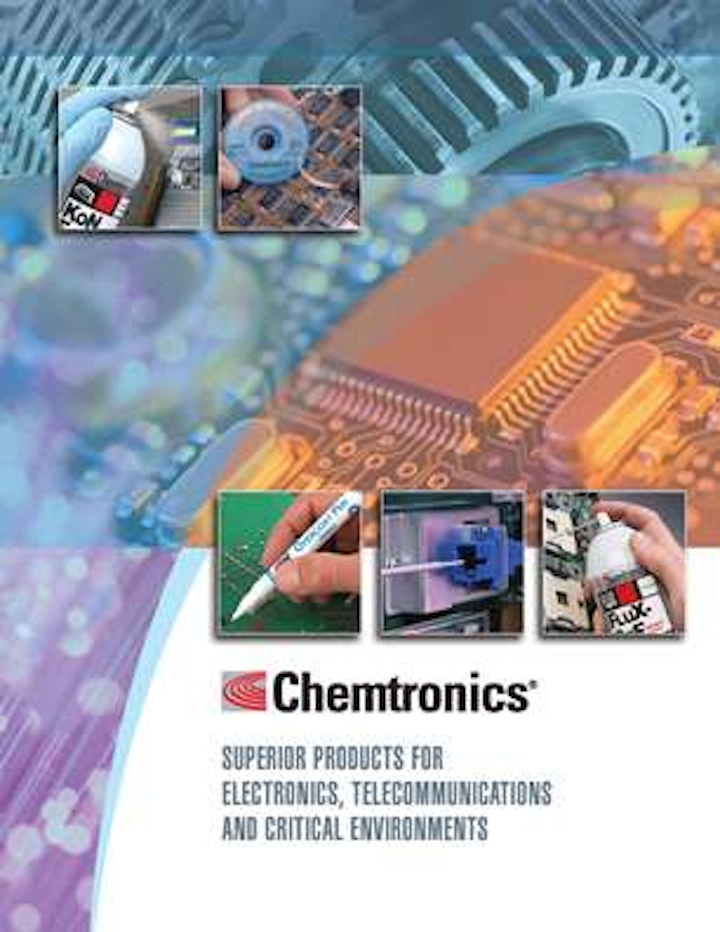 Chemtronics recently released a full-line product catalog that includes information on its portfolio of fiber-optic cleaning equipment as well as other products such as coatings and electronic rework tools. The FOCCUS brand of fiber-optic cleaning tools is a new addition to Chemtronics' 2014 catalog.
The company notes, "Handy selection charts are available for each product category, allowing customers to quickly locate the best products based on their own product and application requirements. Product listings include important specifications and application recommendations."
Carl Walz, Chemtronics' North American marketing director, commented, "Our website and mobile site are the cutting-edge, but the full-line catalog is still the number-one selection tool for our customers." The company's website includes a PDF version of the catalog.