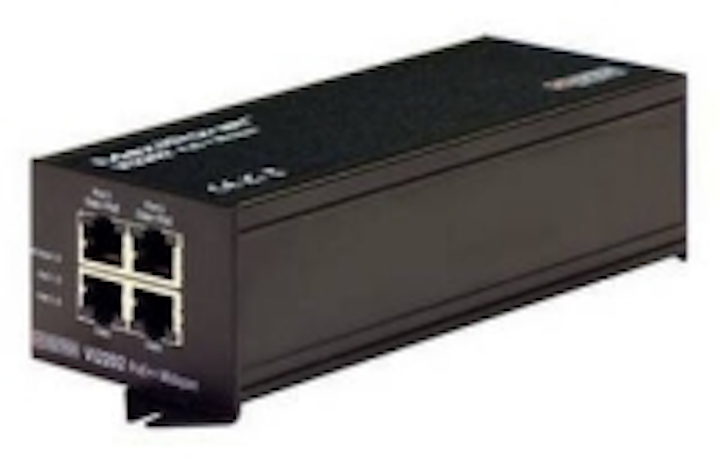 Vigitron has introduced its model Vi2202, a 2-port 60W PoE midspan designed to meet the growing requirements for high-power IP cameras. The unit's built-in power supply enables each port to provide up to an aggregated 60W of power. For higher power applications, the unit can be combined with Vi1120 external power supply to provide up to 60W PoE on each port.

The Vi2202 midspan is compliant to the IEEE 802.3af/at standard. The unit also supports most non-standard PoE loads with single or dual powered devices for up to 60W. Because of its compact size and dual port design, the Vi2202 midspan also has the ability to power two cameras from a single power source, for reduced installation costs.

According to the company, the midspan is tested and proven to be compatible with PTZ dome cameras manufactured by Axis, Sony, and Hikvision that require PoE power greater than 30W. For more information, visit www.vigitron.com or email support@vigitron.com.