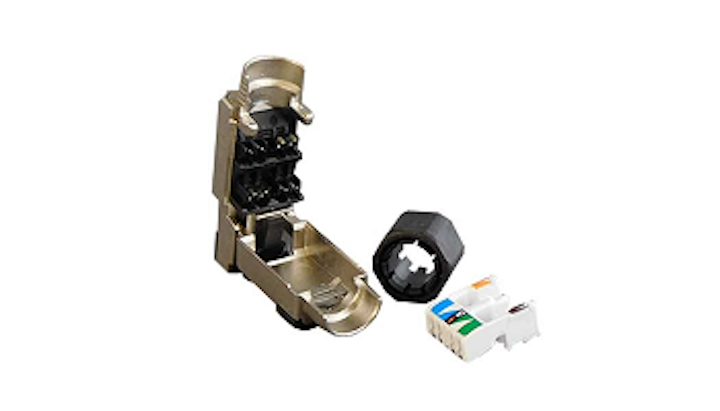 Stewart Connector (Glen Rock, PA), a Bel group company, (NASDAQ: BELFA; BELFB) and manufacturer of high-speed connectors used in data communication applications, has announced the release of its new Cat6 and Cat6A RJ45 punch down modular plugs.
The new RJ45 punch down plugs are time-saving solutions for Ethernet connections that require field terminations. The plugs' easy to use color-coded conductor pre-load wire manager provides an efficient termination without the need of tools.
Why Category 6A is the best tech deal around: Industry opinion
Per the manufacturer, "RJ45 punch down plugs can be used for solid or stranded 23-26 AWG cable with a diameter over the conductor insulation up to 1.6mm (0.63") and accepts an overall cable OD of 6mm (0.236") to 8mm (0.315"). These connectors feature contacts with 50 micro inches of gold plating for increased cycle life and zinc die-cast housing and latch protectors suitable to withstand harsh environments."
The new Cat6 punch down plug is suitable for use in 1G Base-T networks; and the Cat6A for 10G Base-T networks. Applications for Stewart's RJ45 punch down plugs include data, telecom, wireless, PoE applications, and industrial equipment connections.
For more information, download the updated Stewart Connector RJ45 Punch Down Plugs Datasheet or contact techhelp@belf.com for technical help. Products are also available through Stewart Connector distributors Digi-Key, Mouser, Newark, Farnell and Heilind.