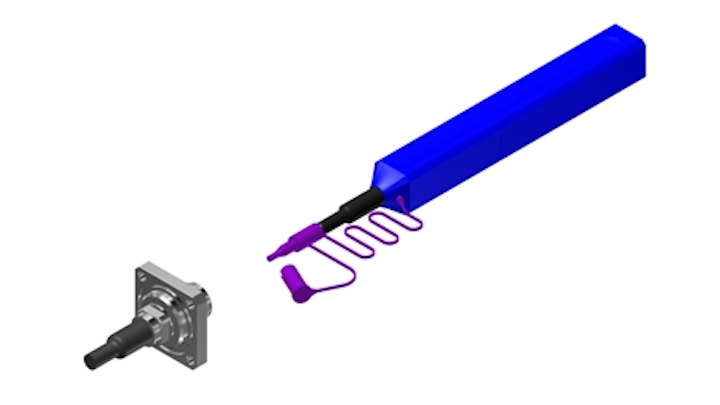 The IBC Brand Cleaner ODC is a mechanical cleaning tool that uses a dry cleaning strand to remove dust and liquid residue from the endface of plug-and-socket ODC-series connectors. This version of USConec's IBC cleaning tools features a flexible cleaning tip and ribbed alignment cap. Combined with a reinforced nozzle, these features make the IBC Brand Cleaner ODC tool ideal for cleaning connectors deployed outdoors, its manufacturer says.
The tool uses a pushing motion for engagement and provides an audible click to alert the technician when the tool has been fully engaged. It locks at end-of-life, preventing accidental cross-contamination.
According to USConec, the tool's cleaning strand is precisely guided across the cleaning tip, ensuring consistent contact with the center of the ferrule while not scratching the endface. This feature eliminates the need to re-install the cleaning strand across th cleaning tip, as is the case with other mechanical cleaners, USConec says.
Its manufacturer estimates the tool reduces cleaning costs to less than $0.25 per cleaning.