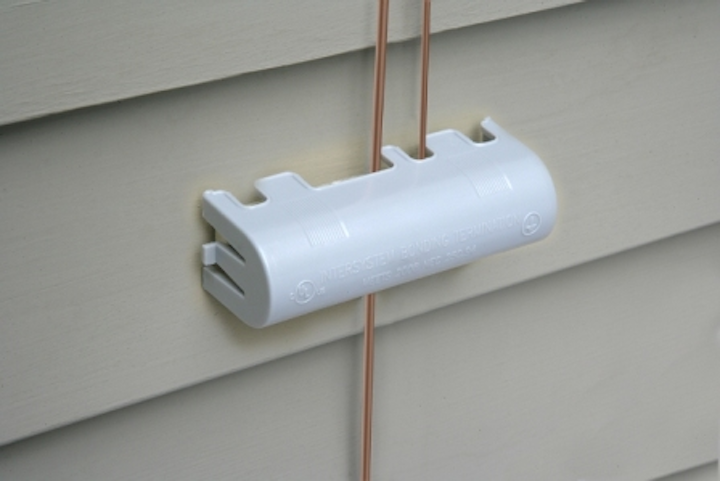 Burndy (Manchester, NH) has introduced its BONDIT Wall Mount Intersystem Bonding Connector, designed to meet the requirements of NEC2008 250.94 in the 2008 National Electrical Code. The connector allows all ground wires from separate systems such as telephone systems, CATV and radio systems to be tied together at one location to the GEC (ground electrode conductor from the main electrical service).
RELATED PRODUCTS:
Burndy expands Narrow Tongue connector offering
Burndy revamps copper crimping tools
The product is billed as an ideal solution for when the GEC is exposed (not in conduit) and is provided with stainless steel screws and a durable, paintable cover. It accepts a main ground wire of #2 to #6 and has (4) intersystem terminals suitable for #4 to #14. The connector is suitable for most applications requiring compliance with NEC2008 250.94, while the original BONDIT connector is available when mounting to the meter socket is preferred.
For additional information, visit www.BURNDY.com.