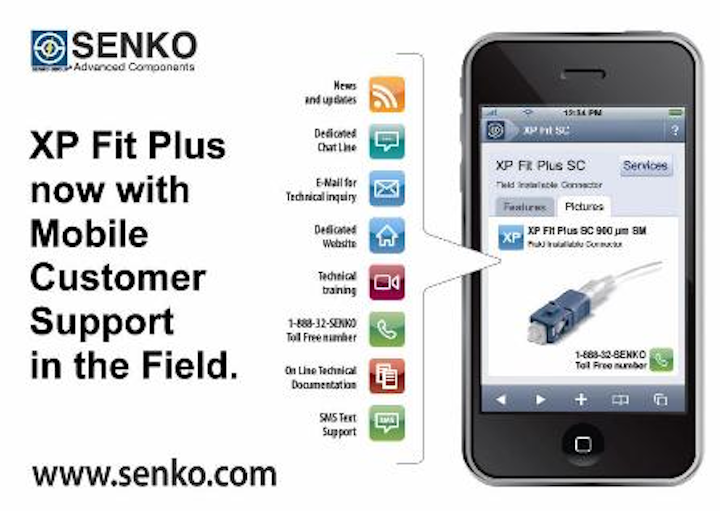 An application for iPhones or compatible devices provides training videos and a direct line to customer support for Senko's XP Fit Plus field-installable LC and SC connectors. By visiting www.senko.com on their iPhones or other mobile devices, users will also find technical specifications and catalog pages for the connector and related equipment via the app.
XP Fit Plus is a prepolished, preassembled connector that the company says can be field-installed in under two minutes. It uses index-matching gel and an internal mechanical grip rather than epoxy to hold the fiber in place. Senko says without the need for polishing or adhesives, the connector makes on-site installations quick and easy.
"Senko's iPhone web app continues its commitment to giving customers the fastest, easiest installation process possible, with the LC and SC field-installable connector, and with all of its products," the company said when announcing the app's availability. "Customers using Senko's fast-installing XP Fit Plus field installable connector can now reach customer support just as quickly."