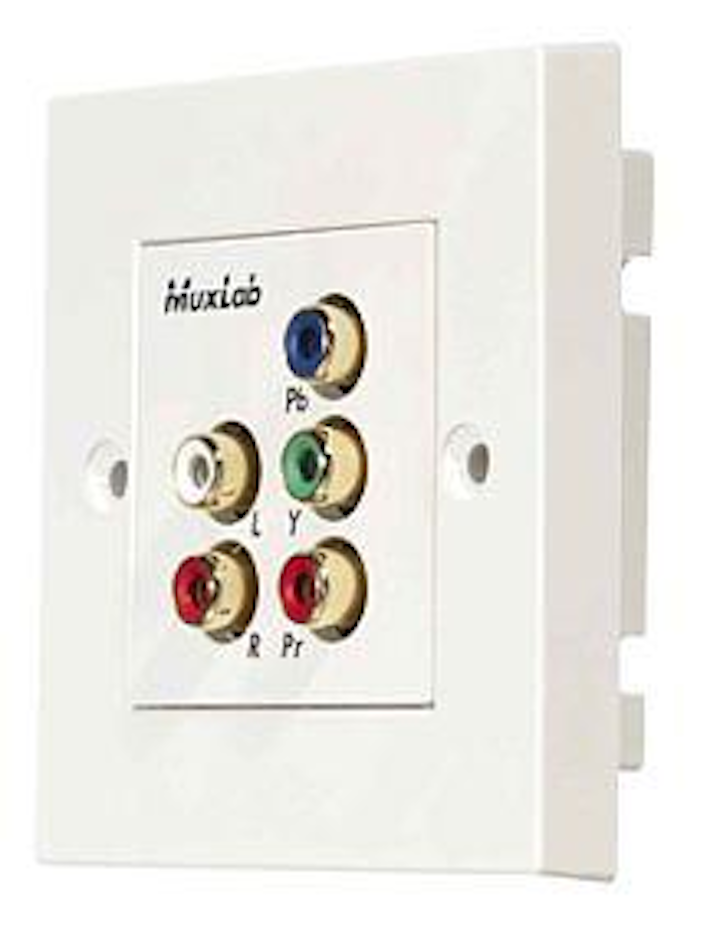 MuxLab Inc. (Montreal), a designer and manufacturer of CCTV and audio-video connectivity products for copper twisted pair connectivity, has announced its latest line of Wall Plate Baluns for the U.S. and U.K./Euro markets.
The Wall Plate Baluns work in pairs or in conjunction with MuxLab-equivalent standalone baluns for versatile cabling. The Wall Plate Baluns allow single-use AV cable to be connected directly to the structured cabling outlet, thereby reducing the number of connection points between the AV equipment and the structured cabling system. The family of baluns includes versions for HD component video, composite video, S-Video and VGA, and they feature a glossy, off-white finish for an aesthetic look in most applications.
According to the company, the U.S. versions are Decora-compatible. U.K. versions fit standard UK 86 x 86 mm back boxes with minimum depth of 40 mm. All baluns are enclosed in rugged, dust-proofed modules made from ABS fire-retardant plastic and feature pin configuration labels on the rear panel for ease of installation.
All wall baluns are terminated with RJ45S connectors and support the EIA568 wiring standard.