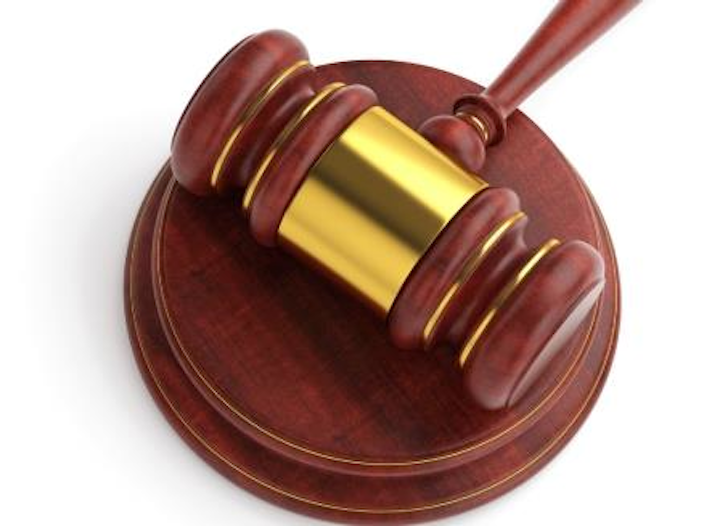 CommScope (NASDAQ: COMM) has filed a patent infringement lawsuit against Clearfield, Inc., a fiber-optic connectivity manufacturer based in the Minneapolis, MN area. The complaint asserts 13 patents relating to CommScope's fiber-to-the-X (FTTx) platform technology, against Clearfield's FieldSmart PON cabinets, WaveSmart ruggedized splitters, FieldShield deployment reel system, SmartRoute panel, FieldShield Multiport SmarTerminal and FieldShield hardened connectors.

Jaxon Lang, senior vice president and Connectivity Solutions segment leader at CommScope, commented, "Consumer and business demand for more bandwidth and higher speeds is driving an intense need for innovations that enable fast, efficient, and more cost-effective deployments of fiber-to-the-home (FTTH), fiber-to-the-building (FTTB), and other fiber network nodes. Through continuous and significant R&D investment, CommScope has built a deep and extensive portfolio of issued patents related to a wide range of FTTx solutions that simplify fiber network installation, maintenance and management from the central office or head end to the home, business, or other node in the fiber network. As such, we vigorously protect these valuable assets, and this action against Clearfield is a necessary step to prevent unauthorized infringement."
In response, Clearfield stated that it "intends to vigorously defend against the patent infringement suit ... Clearfield invested significant resources in bringing to market Clearfield's FieldSmart PON Cabinets, WaveSmart Ruggedized Splitters, FieldShield Deployment Reel System, SmartRoute Panel, FieldShield Multiport SmarTerminal and FieldShield Hardened Connectors named in the suit, and does not believe that these innovative products violate any valid intellectual property of CommScope."
Cheri Beranek, Clearfield's chief executive officer, commented, "It seems that Clearfield's successful penetration and growth in the fiber broadband market has attracted the notice of competitors. Clearfield remains committed to pursuing its market development initiatives and to winning business with an expansive product offering to a broad customer base that recognizes Clearfield's strong value proposition."
The legal action and complaint can be found at CommScope Technologies LLC v. Clearfield, Inc., Case No. 17-cv-00307 (D. Minn., Jan. 2017). The asserted CommScope patents include U.S. Patent Nos. 7,233,731; 8,811,791; 7,198,409; 7,809,233; 9,201,206; 7,809,234; 7,816,602; 8,263,861; 8,705,929; 8,938,147; RE42,258; 7,397,997 and 9,122,021.
Search the Cabling Installation & Maintenance Buyer's Guide for companies, new products, press releases, and videos: