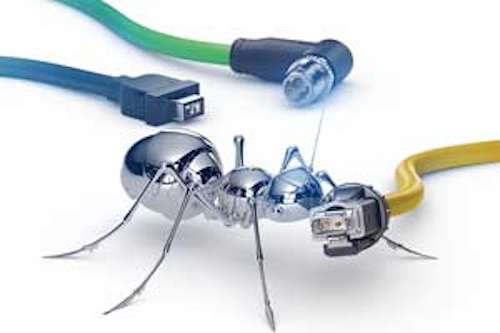 As quoted by a recent article in Control Engineering Europe magazine, which covers the control, instrumentation and automation systems industry, Gavin Stoppel of industrial connectivity specialist Harting recently held forth on "integrated industry and the future of smart factories."
Stoppel contends that "there are four key elements that lead to Integrated Industry within a manufacturing environment – modularization, digitalization, customization and miniaturization." He continues, "Commonly known as the Industrial Internet of Things (IIOT) or Industry 4.0, Integrated Industry is the concept of a fully connected manufacturing system, where there is communication at each stage of the production process."
"A key theme within Integrated Industry is the growing trend of miniaturization, specifically with regards to connectivity," he adds. "In particular, saving space is crucial while still providing the same amount of power, signal and data. Harting strives to provide solutions that deliver maximum performance, and the introduction of three major new connectivity developments -- the ix Industrial, M8 D-coded and T1 Industrial -- represent a big step forward in this direction."
Detailing each new connector, Harting's Stoppel states:
-- "The ix Industrial is set to replace RJ45 as the industry standard, combining compactness with robustness for harsh industrial applications. Providing a standardized interface according to IEC/PAS 61076-3-124, this product is cost-effective and gives users investment security as well as providing the correct contact point for future applications in the IoT."
-- "Likewise, the M8 D-coded is pushing the boundaries set by the traditional M8 connector, which only transmits signals. The M8 D-coded avoids taking up further space with additional power interfaces by simultaneously supplying data and power to field equipment with its PoE-capability in D-coding. Unlike its M12 counterpart, it occupies 30% less space on a circuit board, adding to its space-saving benefits."
-- "Even more exciting is the T1 Industrial – a single-pair Ethernet solution that increases the ease of implementing Ethernet whilst remaining cost-effective. While normal Ethernet requires either 2-wire pairs or 4-wire pairs, the T1 will create a new standard for the industry which defines a transmission channel over an unshielded twisted-pair cable with a length of up to 15 m for on-board passenger car networks and shielded cabling up to 40 m for use in automation and in the rail and aviation industry. An IEEE working group is already developing the 10Base-T1 Extended Reach Standard. This standard could replace all conventional field buses with Ethernet through the extension of transmission distances to a planned 15,500 m."
Read full article:Integrated industry and the future of smart factories(controlengeurope.com)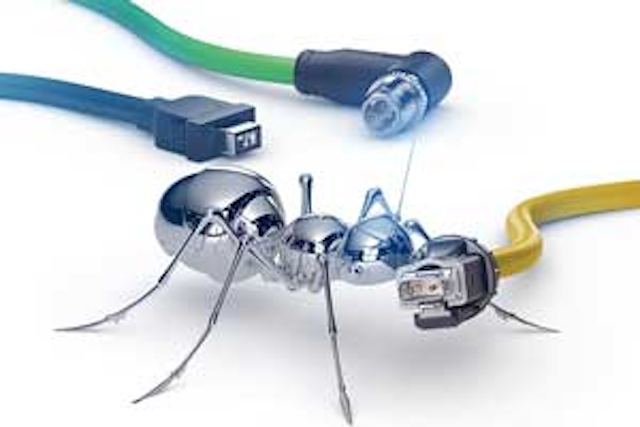 Harting launches new industrial connectivity options, says new port will 'replace RJ45 as the industry standard'
Search the Cabling Installation & Maintenance Buyer's Guide for companies, new products, press releases, and videos: