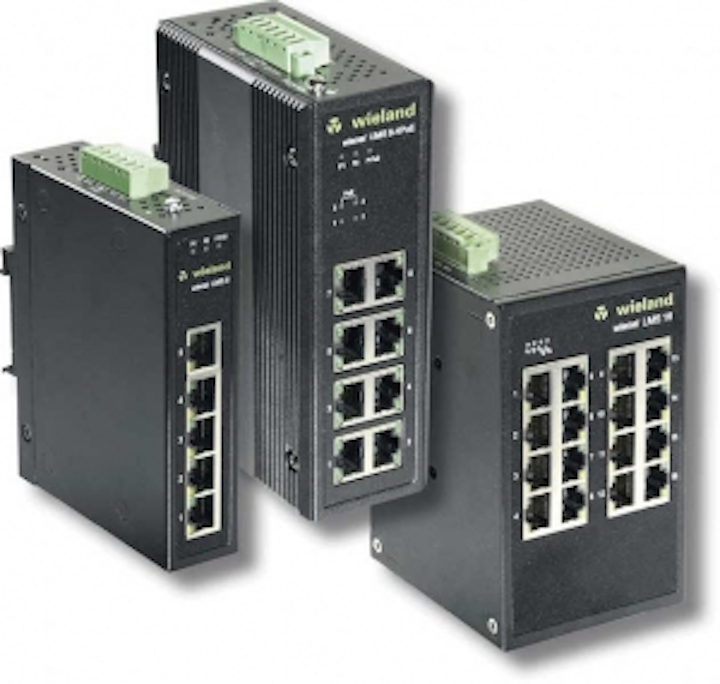 Wieland Electric Inc. recently added three new switches to its Wienet series of Ethernet switches. The new UMS 5-W, UMS 8 and LMS 16-W switches feature DIN rail-mountable metal housings, redundant power supply inputs with fault relay contacts, and a -40°C to +75°C temperature range.
According to Wieland, the UMS 5-W minimizes the footprint in the control panel with its slim 30mm width.
The UMS 8 PoE-W switch enables the joint transfer of energy and data per IEEE 802.3 on one Ethernet line. The switch has four regular ports and four ports that support PoE. Up to 15.4W can be supplied per PoE port.
Finally, the LMS 16-W uses Modbus TCP to communicate with SCADA systems and can communicate with an NMS (Networking Managmenet System) via SNMP.
For more information, visit www.wieland-electric.com.