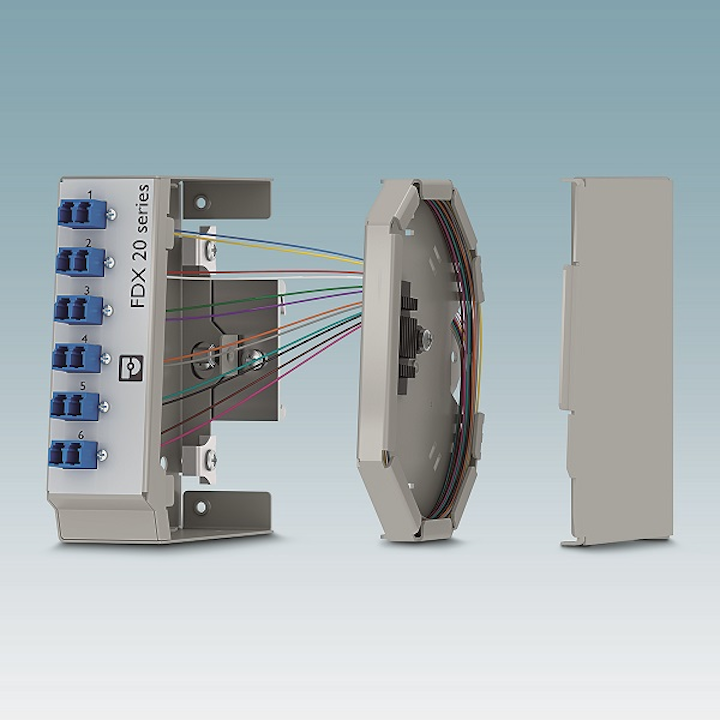 Phoenix Contact's new FDX 20 series fusion splice boxes are designed to ensure continuously reliable data transmission in real-time. With a compact and uniform design, the splice boxes provide ample interior space for the secure connection of fiber optics.
The FDX 20 has a capacity of up to 24 multimode or singlemode fibers. It is available in LC, SC, ST and E200 connector variants.
These DIN rail-mounted splice boxes come empty or pre-assembled with pigtails that the user can splice the fiber cable onto. Once the fusion splice has taken place, the spliced fiber can be safely secured into the cable tray.
For more information, visit www.phoenixcon.com.