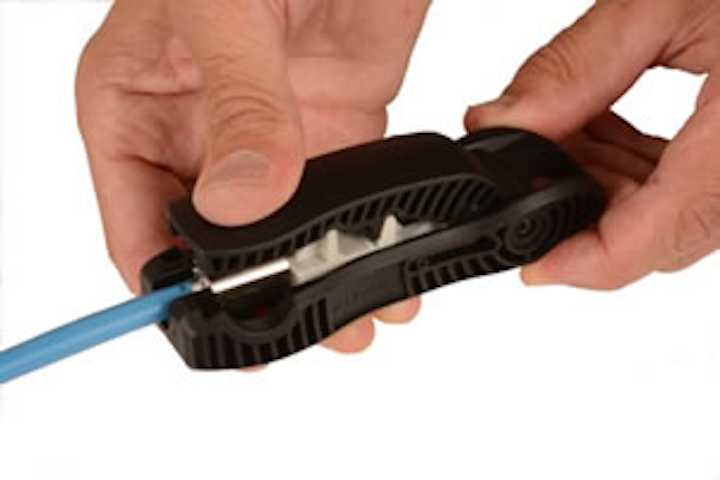 Siemon's Z-PLUG terminates shielded and UTP, solid and stranded cable in conductor sizes from 22 to 26 gauge, allowing easy deployment in a wide range of projects and applications – all with a single part number.
Global network infrastructure specialist Siemon announced the launch of its Z-PLUG Category 6A Field Terminated Plug, designed for "quick, reliable high-performance plug terminations in the field that enable custom-length direct connections to a variety of IP-based and PoE-enabled devices deployed in today's intelligent buildings," as stated by the company.
Per a company release, "Siemon's Z-PLUG field terminated plugs exceed all Category 6A performance requirements and a single part number can be used to terminate shielded, unshielded, solid and stranded cables. The Z-PLUG's intuitive outlet-style termination process with user-friendly tool and hinged lacing module that eliminates the need to feed individual conductors through an opening result in best-in-class termination time and repeatable performance."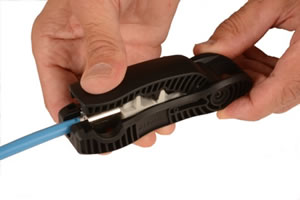 Siemon's Z-PLUG field-terminated Cat6A plug targets intelligent building links
The new plug features a dual-purpose latch protector clip that protects the latch during routing and comes in nine different colors for easy color coding of various systems. "With a robust, low-profile design and the option to eliminate or shorten the boot, Z-PLUGs are also ideal for fitting into end devices with limited space such as cameras and access points," notes the company.
Mike Boisseau, copper systems business unit leader for Siemon, comments, "With Category 6A recommended for the latest 802.11ac Wi-Fi access points, digital displays and higher levels of Power over Ethernet, combined with the efficiency of quickly plugging straight into a wide range of IP-based and PoE-enabled devices, Z-PLUG field terminated plugs are the ideal solution for today's intelligent buildings."
Siemon says its Z-PLUG Field Terminated Plugs "support 10 Gig system transmission performance for today's high-speed applications and the latest Power over Ethernet applications, including advanced four-pair Type 3 (60W), Type 4 (90W) and Power over HDBaseT (POH).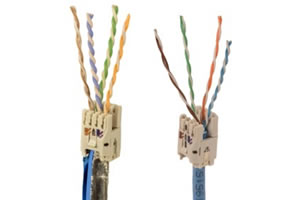 "With the proliferation of the Internet of Things (IoT), more devices than ever are communicating and receiving power via the network cabling infrastructure, including LED lights, wireless access points, security cameras, video displays, distributed antenna systems and building automation controls," adds Siemon's Boisseau. "Rather than connecting to the network via outlets and patch cords, many of these devices can be directly connected using plug-terminated links for rapid, more efficient deployment."
As noted in the product announcement, "Wired Communications Solutions used the new Z-PLUG Field Terminated Plugs for a recent deployment of more than 250 IP-based cameras and wireless access points for the world's largest online retailer. 'Siemon's new Category 6A Z-PLUG reduced labor time and provided a very robust high-quality connection to each device, significantly reducing errors and enabling a faster, smooth deployment,' says Jason Dilley, general manager for Wired Communications Solutions."
Learn more: http://www.siemon.com/us/convergeit/z-plug/