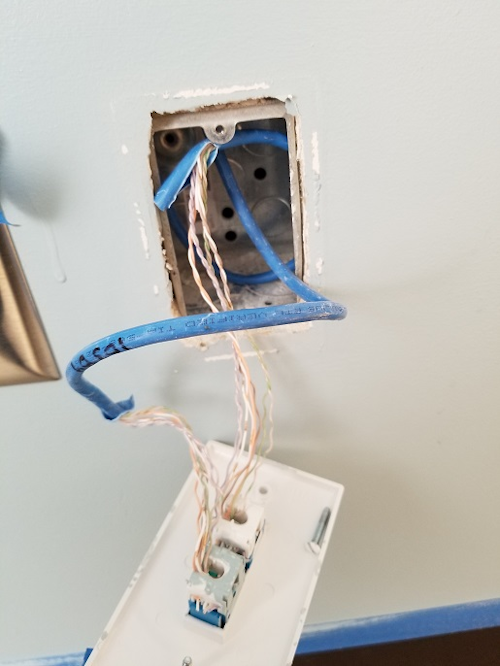 Premises puke-out: Must-see cabling photos
Here's our weekly round-up of the top structured cabling industry news stories and featured articles for ICT and IT industry professionals, as compiled by the editors of Cabling Installation & Maintenance magazine and CablingInstall.com.
CommScope reportedly in talks to acquire Arris International
In addition to its substantial set-top box business, Arris owns the Ruckus wireless LAN technology portfolio.
BICSI Fall 2018 San Antonio: 'In Pictures' & 'More Highlights' (Image Galleries)
Photos from the September show are here.
AT&T, Verizon seek to shutter tiny wireless network experiment in lieu of 5G demands
Three years ago, the U.S. government decided to offer airwave licenses for small areas so factories, ports and power plants could set up their own wireless networks without relying on commercial carriers. So much for all that.
Cat 5 vs. Cat 6 vs. Cat 7 vs. Cat 8 Ethernet network cable comparison
This video mentions copper-clad aluminum (CCA) cable as among the range of available options for Category 5e and Category 6 media. We would like to emphasize that, per the guidance of the Communications Cable and Connectivity Association (CCCA), copper clad aluminum conductors as found in Cat 5e and Cat 6 cables violate UL, TIA and NEC standards, and should NEVER be used.
Top 10 global ribbon fiber-optic cable suppliers identified
Find out who the heavy 10 are, according to one industry analyst firm.
Homeowner wants to know: How much per Cat 6 Ethernet drop?
Open wallet, insert foot.
The role of fiber in 5G networks
Ubiquitous 4G cellular technology is poised to be replaced by 5G. However, the lofty goals for the level of connectivity required by 5G networks have been subject to much criticism.
Cabling Standards Development & Implementation: Solutions Guide
As some cabling standards emerge and others evolve, they continue to be the bedrock upon which many projects are specified and built. This professional guide compiled by Cabling Installation & Maintenance provides information on current standards-development activities, and best practices for implementing existing standards.
FS.com-Fiberstore opens 3 new locations globally so far in 2018
FS.com directly advised us to update their company info, as information previously stated in a company press release had changed.
https://t.co/akpE4YH2q9-Fiberstore opens 3 new locations globally so far in 2018 - https://t.co/qG4DgIiiUJhttps://t.co/akpE4YH2q9#FiberStore Company Information in this article has been significantly updated per direct request of supplier.
https://t.co/6tFEL7vY7O

— Cabling Tweets (@CablingTweets) November 8, 2018
How we do pricing and bidding for structured cabling jobs
Tom Lawrence, owner of Lawrence Technology Services / PC Pickup (Southgate, MI) holds forth with some personally acquired tips regarding running an IT services business.