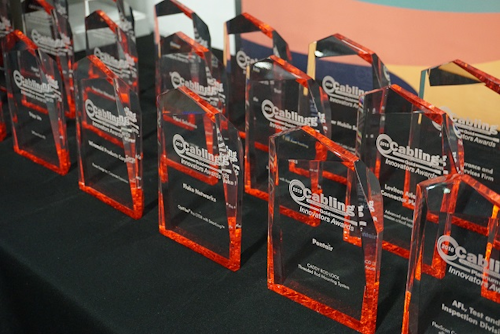 At the BICSI 2018 Fall Conference and Exhibition on Sept. 11 in San Antonio, Texas, Cabling Installation & Maintenance magazine and CablingInstall.com presented their annual Cabling Innovators Awards, celebrating the year's most-innovative applications of cabling and communications technology products, applications and projects.
New for 2018, the Cabling Installation & Maintenance Innovators Awards featured 10 submission categories for products and applications -- including one for Active Infrastructure Devices. As defined by the program, "Active Infrastructure Devices include products that effect the generation, transmission or routing of signal and/or remote power. Examples of products in this category include transceivers, switches, media converters, Power over Ethernet power sourcing equipment (PSE)."
In the category of "Active Infrastructure Devices", this year's Cabling Innovators Awards honorees are as follows:
Cabling Innovators GOLD Honoree: Cxtec / CABLExpress
Award Category: Active Infrastructure Devices
Simplify Fiber Optic Cabling Migrations with a Multi-Path System. It's been nearly a year since CABLExpress released and deployed its Multi-Path Solution, a fiber-optic structured cabling method that eliminates all polarity, gender and migration challenges, into enterprise class data centers and networks. The goal of the Multi-Path system's design was to simplify the cabling migration process and reduce the need for multiple transition components, asserts the company. CABLExpress says it has delivered a simple, effective fiber path and polarity system that can effectively handle multiple paths (duplex or parallel signals), with no disruption or added cost.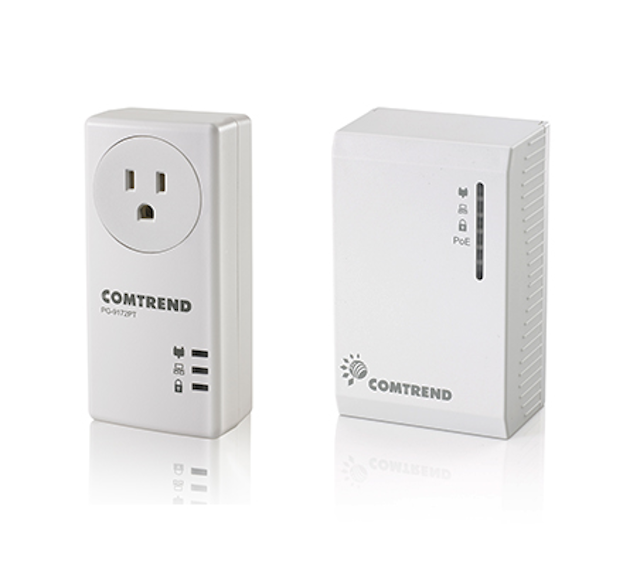 Cabling Innovators SILVER Honoree: Comtrend
Award Category: Active Infrastructure Devices
G.hn Powerline with Power over Ethernet (PoE) Solution (PG-9172PT & PG-9172PoE). The G.hn Powerline with PoE solution eliminates the need to run time-intensive Ethernet cable, which decreases the amount of time it takes to install a camera. This allows for more installs per day resulting in more revenue opportunities. It also eliminates the need for a certified electrician to install a high voltage line near the location of a device, thus lowering install costs. Additionally, this unit provides the best performing real-world performance at the same price as legacy HomePlug AV solutions currently available in the consumer market. The product improves video throughput via better video algorithms, minimizes interruptions, via better latency management, and delivers less traffic interference via a better understanding of neighboring networks.

Cabling Innovators SILVER Honoree: Microsemi
Award Category: Active Infrastructure Devices
Microsemi PDS-208G 8 + 2-Port Digital Ceiling PoE Switch.The PDS-208G PoE switch is well-suited to applications within the LED lighting and enterprise markets. The 240 W fanless switch supports full-power mode by providing 30 W for eight ports simultaneously and any individual port can operate at up to 72 W. The device is also able to perform software upgrades while keeping PoE ports active. The high speed PDS-208G PoE switch offers Layer 2 management capabilities, and the device's eight 10/100/1,000 Mbps ports with PoE capabilities are based on Microsemi's energy-efficient four-pair PoE technology, enabling 50 percent power loss savings on the Ethernet cables when compared to similar installations using an Ethernet switch.
"The Cabling Innovators Awards program judging panel consisted of cabling and communications system specifiers, designers, integrators and managers with vast professional experience," comments Alan Bergstein, publisher of Cabling Installation & Maintenance. "This prestigious program allows Cabling Installation & Maintenance to celebrate and recognize the most innovative products and services in the structured cabling industry. Our 2018 Honorees are an outstanding example of companies who are making an impact in the industry."