New Products
Tight-space cable puller; Fire-retardant video/security cable ; Handheld visible fault-finder; MORE...
Jun 1st, 2003
Tight-space cable puller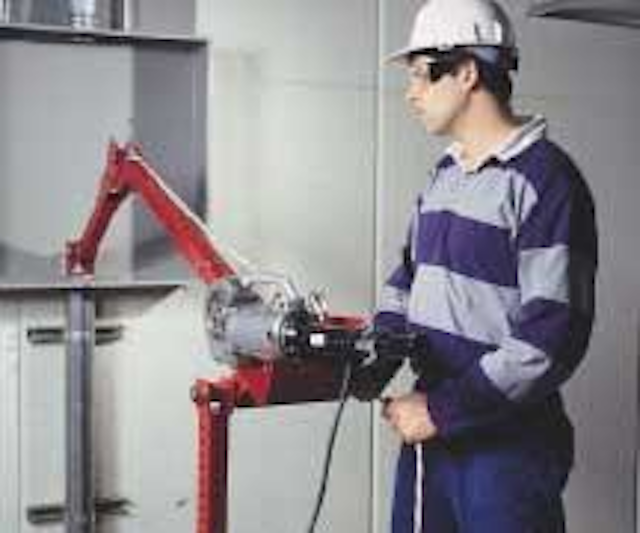 Click here to enlarge image
Rated for continuous pulls to up to 2,000 pounds, the Mini Brutus Pulling system uses a standard rigid or mini-Collins pipe threader as its power drive unit, and can pull up to 18 feet per minute. A multi-position adjustable arm extends more than nine feet to let you pull cable from any direction. Mini Brutus is designed especially for pulls in small closets or tight locations, and features a collapsible frame for compact storage.
GARDNER BENDER
www.gardnerbender.com
Fire-retardant video/security cable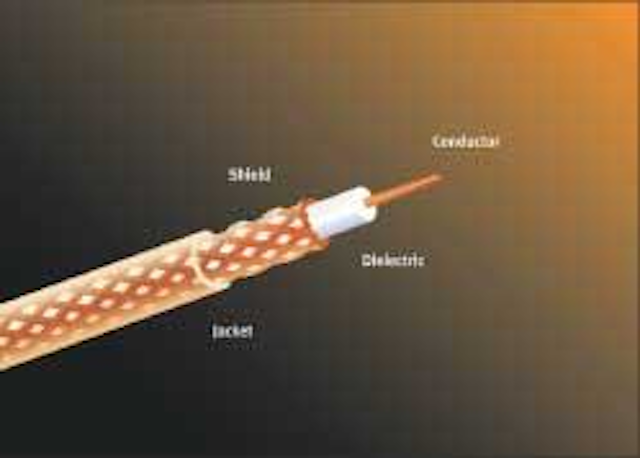 Click here to enlarge image
Designed to meet the strictest regulations for flame spread and smoke generation in plenum installations, the RG59/U coax for video security systems from Coleman Cable (www.colemancable.com) features ..DuPont Teflon FEP fluoropolymer resin for both primary insulation and outer jacketing, and has obtained a Limited Combustible FHC 25/50 rating from Underwriters Laboratories. Teflon FEP is designed to be considerably less combustible and produces up to 20 times less smoke than alternative insulating and jacketing materials. DuPont says the Teflon FEP achieves its safety ratings without additives, which it says can affect insulation performance over time.
The 5-mm coax cable contains a 20-AWG solid bare copper conductor. Primary insulation is provided by 1.4-mm of foam Teflon FEP. The outer jacket consists of 0.25-mm of solid Teflon FEP. The cable is shielded with 95% copper braid.
DuPONT CO.
www.dupont.com/teflon
Handheld visible fault-finder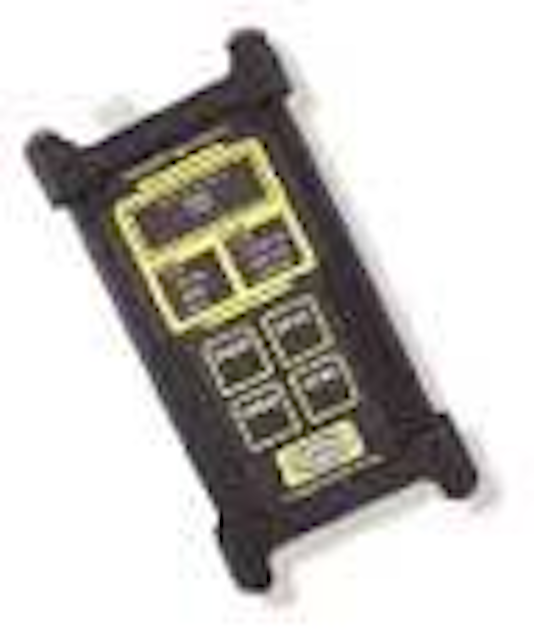 Click here to enlarge image
The handheld Visible Fault-finder Kit provides installers and troubleshooters with a dual laser visible light source to locate excessive bends, kinks, and breaks in optical-fiber cables. It is also suited for optimizing splices and MT-RJ prepolished ..connectors during field termination. The Kit contains two independently switchable 65-nm visible light sources that can be operated in continuous mode, or modulated at 3 Hz, 500 Hz, and 2 kHz. The unit can be used as a tracer signal-generator in conjunction with most fiber identifiers or optical leak-detection probes.
AC or battery-powered (rechargeable battery included), the unit features an MT-RJ output port and patch cord for terminating prepolished connectors. Also included are a waterproof carrying case and a laminated instruction booklet.
HUBBELL PREMISE WIRING
www.hubbell-premise.com
Protect cables in raised-floor installations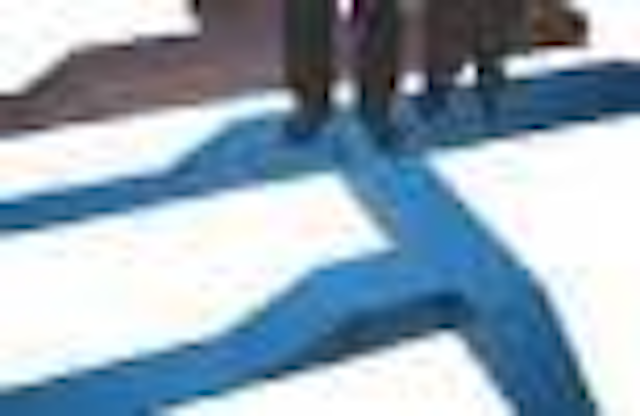 Click here to enlarge image
The Cablemat system is designed specifically for carrying communication cables (Category 5e- and 6-approved) under a raised access floor. Constructed from twin-wall polypropylene sheets, the Cablemat decking is 10-mm thick and takes a load greater than the useable working load of the cable before it will compress—including an allowance for light pedestrian traffic. Cablemat is designed to provide a totally flat surface; it will not follow the contours of the floor but will smooth out building irregularities, thereby eliminating potential troughs and keeping out sharp protrusions from the flooring that could infringe on the cabling's integrity.
Water-repellant, anti-static, and LSF- and Zero Halogen-rated, the Cablemat system is available fixed to or raised above the floor screed. Bridges (shown in photo) can be constructed to pass over other services that may already be installed. Widths are available for most raised-floor installations, and the decking can be trimmed to fit around pedestals.
SUPPORT COMMS LTD.
www.supportcomms.co.uk
Splice panel eases air-blown fiber installation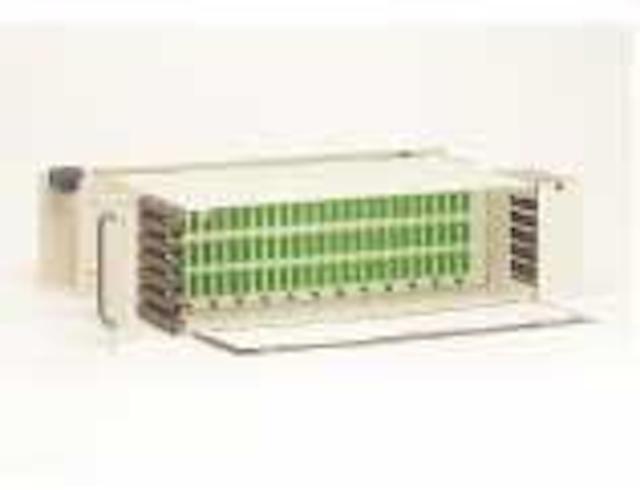 Click here to enlarge image
The ABF (air-blown fiber) splice panel is a two-drawer modular device designed to accommodate up to 96 splices per drawer. The tubes can be pre-installed at the factory and linked to micro-duct previously installed in the field. The manufacturer says the panel can support all types of air-blown fiber, and can link to most vendors' microduct and microcable.
AMERICABLE
www.americable.com
Fiber link cassette, cable
A plug-and-play optical-fiber link system features durable metal cassettes that fit into all of the manufacturer's fiber patch panels, as well as enclosures that accept FSP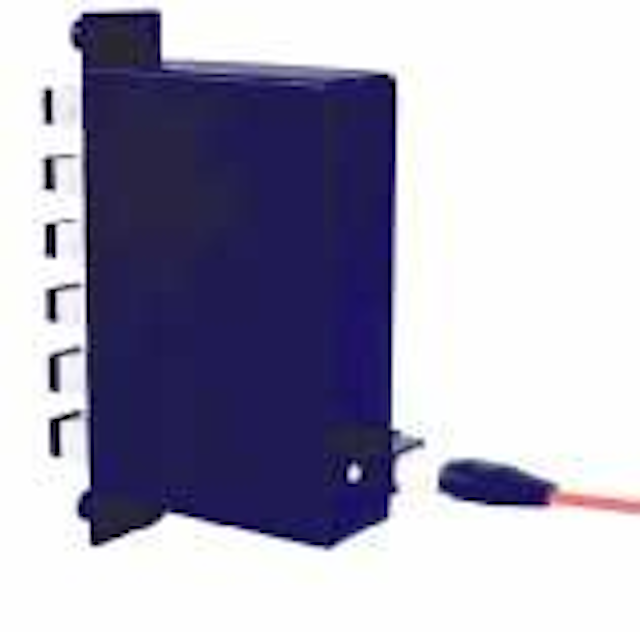 Click here to enlarge image
Series adapter panels. The compact housing contains factory-polished multifiber fanouts in SC, LC, ST, and MT-RJ connector styles for singlemode and 62.5-µm or 50-µm multimode fibers. Fanouts are terminated at the back of the cassette to a ..12-fiber MTP receptacle. Factory-terminated, plenum-rated, 12-fiber MTP cables are also available in 10, 25, 50, and 100-meter lengths. The cables have a pulling grip attached at one end that's designed for easier pulls through conduit and innerduct.
HUBBELL PREMISE WIRING
www.hubbell-premise
A five-in-one enclosure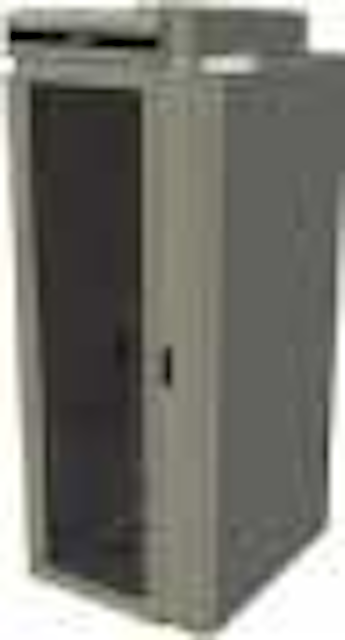 Click here to enlarge image
The Max-IT modular enclosure lets you accommodate evolving equipment, power, cabling, and cooling requirements. The 8-post, fully-welded frame is designed to house densely packed equipment and a broad range of servers. A "sidecar" for high-density cable management can be added to the primary enclosure, offering a vertical cable management system outside the cabinet frame and troughs at the top. Max-IT's design also lets you move power outside the enclosure into a separate compartment. By replacing the top panel with a thermal management module (thermostat, digital display, and controls), and adding a variable speed fan tray, plenum plate, Plexiglass baffles to the mesh doors, and side barriers between cabinets, you can transform Max-IT into a heat-balancing enclosure.
AFCO SYSTEMS
www.afcosystems.com
A UPS that conditions
The OmniGuard Rackmount UPS is designed to ensure that enterprise systems receive stable and clean power, and protects servers, storage and networking from damaging power fluctuations by cleaning and conditioning utility power with line-interactive voltage regulation. The UPS is available in 1100, 1500, 2300, and 3200 VA capacities.
BELKIN CORPORATION
www.belkin.com
10-Gbit structured cabling
The 10G ip structured cabling system features 10-Gbit/sec XGLO fiber products; TERA, a copper cabling system designed to deliver 1.2 GHz of useable bandwidth; and 10G 6, a proprietary Category 6e system designed for linear performance and useable bandwidth to at least 625 MHz. XGLO is the company's newest fiber system, featuring singlemode and multimode LC and SC-style laser-optimized components, and designed for applications ranging from 1 Gbit/sec to 10 Gbit/sec backbones, to fiber-to-the-desk. TERA is designed for multimedia transmission over a single shielded twisted-pair cable, and is in compliance with international class F and other advanced technologies.
THE SIEMON COMPANY
www.siemon.com
Cable built for high-resolution video and audio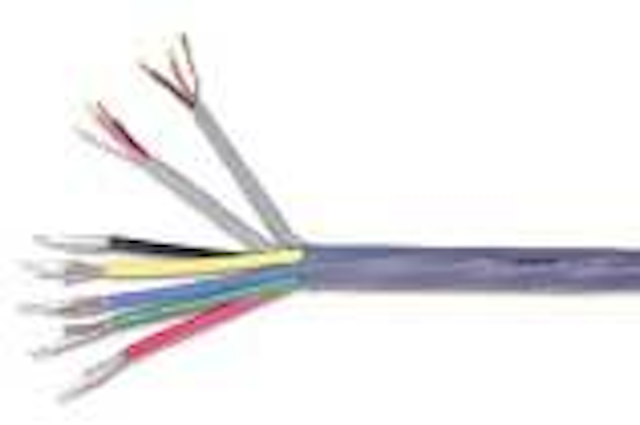 Click here to enlarge image
The R5+2PR contains five color-coded, high-resolution, 26-AWG minicoax cables for video, plus two 22-AWG pairs for simultaneous audio transmission. ..Each minicoax cable is individually shielded with a 100% tinned copper wrap shell, as well as an additional foil outer shield designed for maximum resolution. It is finished in the manufacturer's X-traflex UL/CL2P-approved plenum jacket. The cable is available in 500-or 1,000-foot spools, both with sequential foot markings.
COMPREHENSIVE VIDEO GROUP
www.comprehensivevideo.com
Body-building boosts singlemode connector
Singlemode LC connector plug kits are available in simplex and duplex for 900-µm buffered cable and 1.6 to 2.0-mm, 2.4-mm, and 3.0-mm jacketed optical-fiber cable. The company says it has improved the original design of the LC connector by increasing the body strength to improve side load characteristics—adding a knurled crimp body for better cable retention and a widened thumb latch for easier unplugging. Duplexing is accomplished with a field-installable clip designed to allow polarization corrections and to turn simplex assemblies into duplex.
TYCO ELECTRONICS/FIBER OPTICS BUSINESS UNIT
www.tycoelectronics.com/fiberoptics